The winners of the Aesthetica Art Prize 2023 are Larry Achiampong and Hope Strickland, selected by jurors from Autograph, Barbican, Chisenhale Gallery, New Contemporaries, Open Eye Gallery and more.
The 2023 Main Prize-winner is Larry Achiampong for the film Wayfinder, which dissects ideas surrounding class, gender, cross-cultural and digital identity. The piece examines the artist's communal and personal heritage – in particular, the intersection between popular culture and the residues of colonialism. The 2023 Emerging Prize-winner is Hope Strickland. Filmed in archives and museums across the UK, I'll Be Back looks at a series of collections that hold objects of colonial violence. It examines institutional practices and reconsiders the distance between myth, history and systemic power.
The winners were chosen from a shortlist of 21 contemporary artists, whose works are now on view at York Art Gallery. The group show – which responds to the theme Future Now – is the litmus test of our times, inviting conversations that challenge our thinking. It takes the temperature of our current world – from the all-encompassing nature of technology to the challenges brought by the climate emergency. Other finalists on show include Caro Williams, whose mesmerising hanging installation Birdsong is inspired by poetry and nature; Bea Last, with an outdoor sculpture responding to war, displacement and crisis; and Lavinia Keller, who looks at cyber security and self-sovereignty in Web 3.0. Elsewhere, audiences can discover a breadth of trailblazing work across painting, collage, photography and more.
Cherie Federico, Director of the Art Prize, notes: "Art is a way to convene and make sense of the here and now at this critical juncture in history. The impact that art has on society is profound. It's transformational and invites conversations that challenge the status-quo. Art offers hope and solutions to problems that are bigger than any one individual or country. The artists in the Aesthetica Art Prize 2023 demonstrate the power of art to present reality and question how the past is remembered."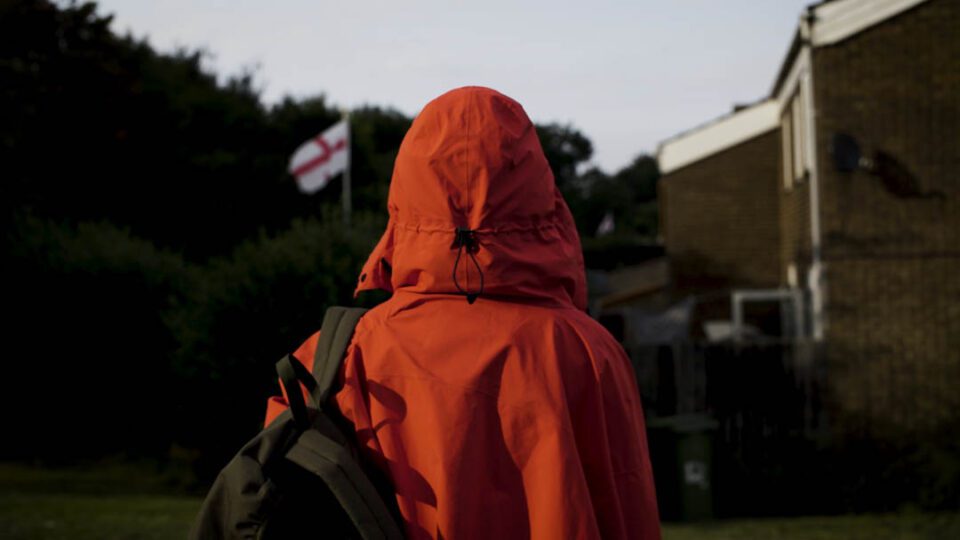 The Art Prize is now in its 16th year and 2023 marks the 20th anniversary of Aesthetica Magazine. The Award invites practitioners from across the world to submit their work onto the global stage, offering £10,000 prize money, plus exhibition and publication. This year's entrants come from across the world – Australia, Japan, Netherlands, Ukraine, the UK and USA – and span painting and drawing; photography and digital art; three-dimensional design and sculpture; installation, performance and video. The winners have been selected from an initial 4,000 artworks, longlisted to 125 and a shortlist of 21.
Larry Achiampong and Hope Strickland join Aesthetica's talented art prize alumni, who continue to demonstrate excellence across the globe Their work has been shown at major international institutions, include Centre Pompidou, Foam Amsterdam, MOMA PS1, Tate Modern and V&A. They have won, or been nominated for a range of prestigious awards, including the Jarman Award, John Moore's Painting Prize, Sony World Photography Awards and Taylor Wessing Portrait Prize. Collectively, they have achieved publication and further recognition in Frieze, Art Review, The Guardian, The New York Times and Vice.
---
The Aesthetica Art Prize Exhibition runs 24 March – 4 June 2023. Tickets are free, but should be booked in advance on the York Art Gallery website.  
To learn more about the 2023 Aesthetica Art Prize Shortlist and Longlist, click here.
The Aesthetica Art Prize is open for entries until 31 August. To find out more, click here.
---
Image Credits:
1. Larry Achiampong, Still from Wayfinder, (2022). Single-channel 4K colour film. 83 min. Courtesy the artist and Copperfield London.
2. Hope Strickland, Still from I'll Be Back!, (2022). 10 min. 58 sec.
3. Larry Achiampong, Still from Wayfinder, (2022). Single-channel 4K colour film. 83 min. Courtesy the artist and Copperfield London.