June marks the 10th anniversary of Design Shanghai, Asia's largest series of international design shows. It has expanded its exhibitors by a further 50 per cent this year, with events in Beijing, Shenzen and Shanghai. Here are five studios to note from the 2023 display, united by attention to detail, elegance and minimalism. Together, they present innovative lighting, outdoor furniture solutions and playful, sculptural forms.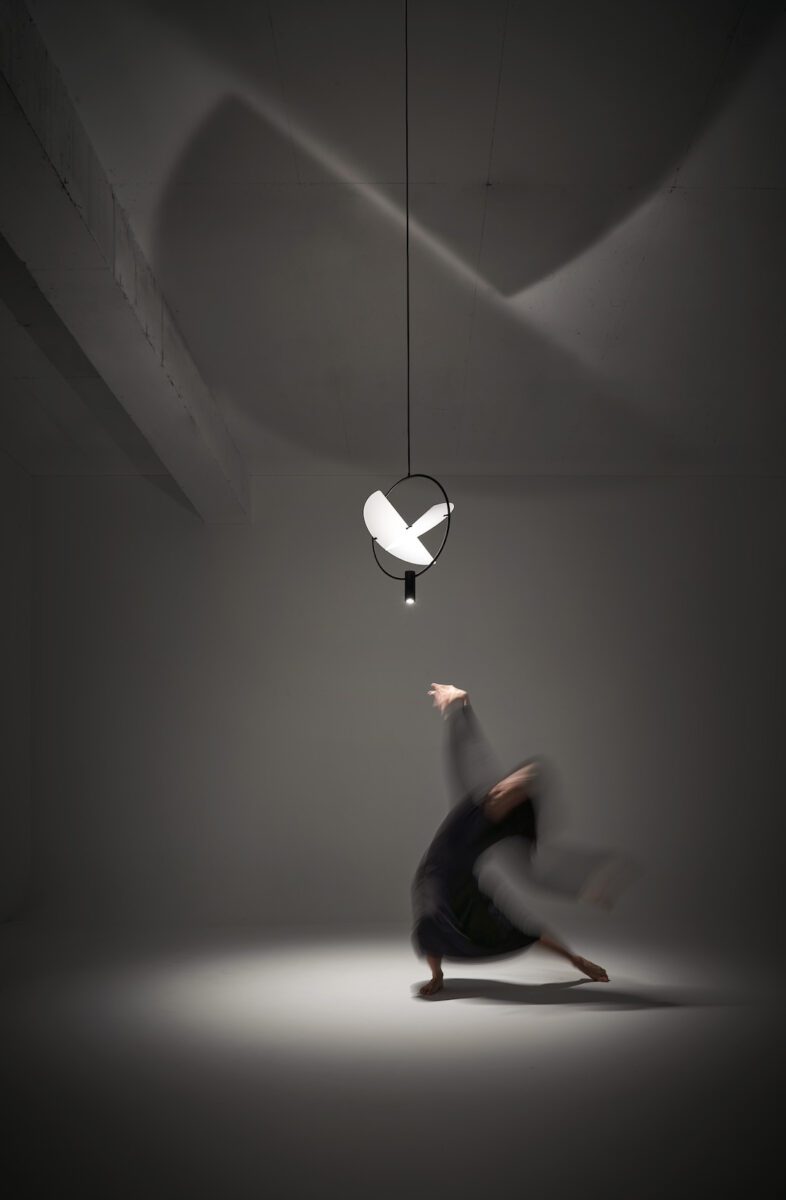 Triomphe Floorlamp, Benwu Studio
Benwu Studio (above left) is a multidisciplinary design practice that has worked with clients such as Hermes, Isabel Marant, BMW, Swarovski, Perrier Jouet and the V&A Museum. The Triomphe Floorlamp by Hongchao Wang made its global debut in Shanghai, pairing a mid-century feel with futuristic forms.
---
WING, SEEDDESIGN
Lighting brand SEEDDESIGN (above right) works to a philosophy: "to follow people's wants and needs rather than trends." With WING, Wang Shengwen presents a dual lighting design. It achieves "a beautiful balance between imagination and realisation," seamlessly weaving light into interior spaces.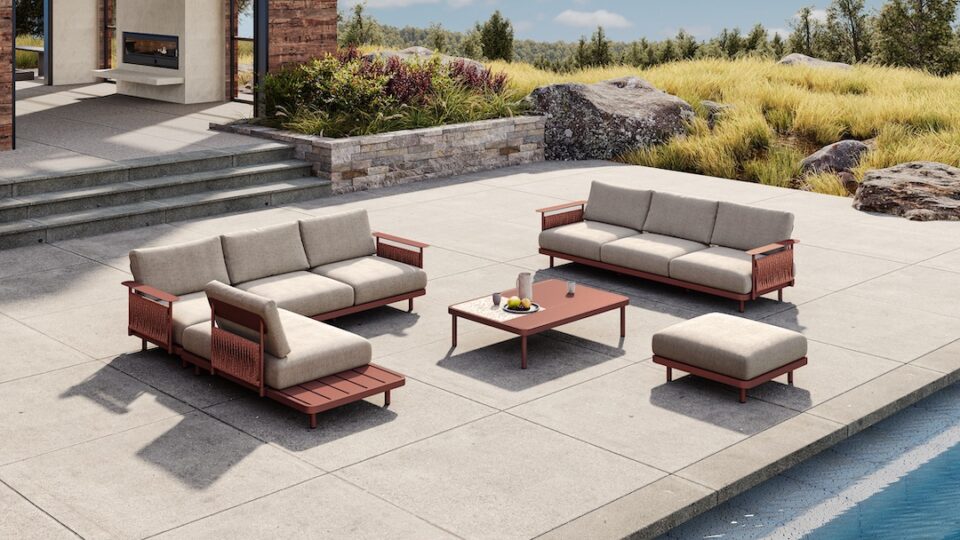 Soul Chair, VINEKO
VINEKO was born out of a passion for crafted outdoor furniture. Designer Enrique Martí presented the China debut of the Soul Collection (featured above) in Shanghai. Another new product launch is the Mia Collection by Benta Wiley, which is rich in colour and texture and demonstrates multiple techniques.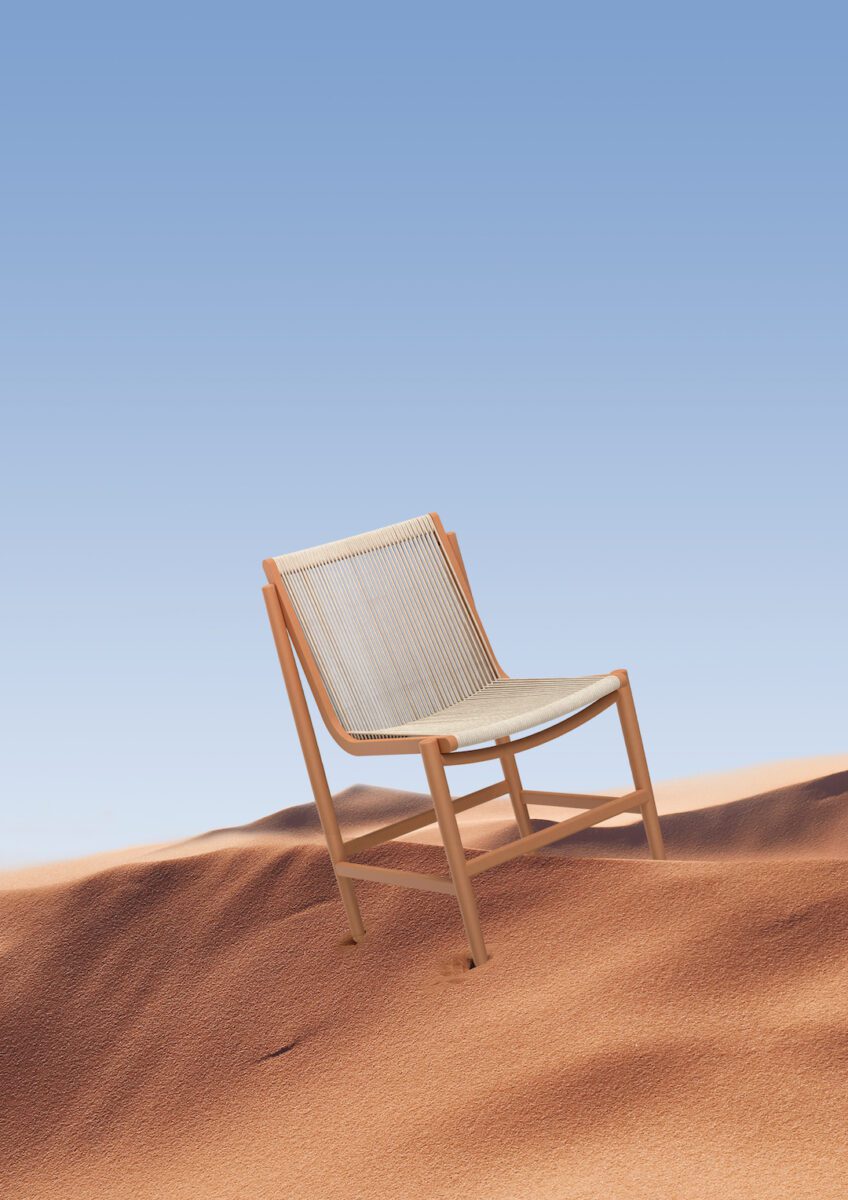 String Series Chair, Kun Design
Kun Design explores how nature can intersect with urban life, using flexible design principles to bridge the gap between outdoor and indoor spaces. Chairs teeter on sand dunes, as pictured above (left). The studio presented two collections and three products in Shanghai; Lotus Outdoor Function Island is new for 2023.
---
Emo Chair, Young Song Design
Young Song is an architect, engineer and interior designer with over 32 years of extensive experience, recognised for her creative concepts and functionally responsive designs. Emo Chair (above right) is playful and fun – interconnecting blocks of fuzzy texture that pop with appealing pinks, moss greens and yellows.
---
designshanghai.com | The next event is the Sustainable Design China Summit, running 21-23 September.
---
Lead image: U+