Sunflowers are well-documented in the history of art. Famous depictions include Vincent van Gogh's Sunflowers (1889) and Claude Monet's still life Bouquet of Sunflowers (1881). Earlier still, floral motifs were popularised in 17th century Europe; Dutch painter Frans van Mieris the Elder depicted a single sunflower stem in A Boy Blowing Bubbles (1663), for example. Yet for Chinese contemporary artist Ai Weiwei (b. 1957) sunflowers hold a deeply political significance. They function as a symbol for China's Cultural Revolution – which took place during the 1960s and 1970s – and provide a visual metaphor for both individuals and the collective. In 2010, Ai Weiwei's monumental installation Sunflower Seeds transformed Tate Modern's Turbine Hall with 100 million porcelain seeds, a feat that over took two-and-a-half years to complete. Whilst each seed appeared to be identical, the husks were individually hand-crafted in small-scale workshops in Jingdezhen, China, a city "renowned for porcelain production that stretches back more than 1,7000 years." Here, Ai Weiwei presented a critique of mass automated production – questioning perceptions of the so-called "Made in China" phenomenon and the ethics of design.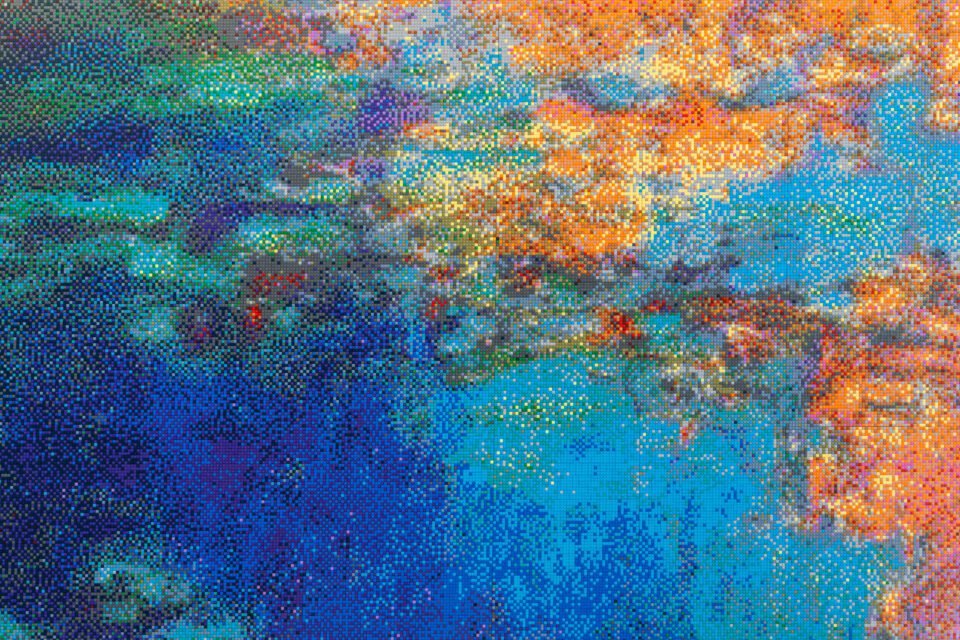 This last point forms the focus of a new major solo exhibition at London's Design Museum. Ai Weiwei: Making Sense surveys the practitioner's significant contribution to activism, showing how he has continually engaged with material culture to highlight juxtapositions in the contemporary world: "between past and present, hand and machine, precious and worthless, construction and destruction." Traditional craftsmanship is at the centre of Ai's practice. In Treasure Box (2014), the artist reckons with the loss of timeless, unique design principles – now removed in favour of mass-production. His huali-carved (fragrant rosewood) cube was crafted using traditional joinery methods, with hexagonal openings that pose questions about the politics of concealment. Elsewhere, Pequi Tree (2021), a monumental, 32-metre-tall iron sculpture of an endangered Brazilian tree, criticises the environmental impact of deforestation. An estimated 10% of the world's rainforests are expected to remain by 2030, and the structure's rust-coloured, bare exterior is a stark reminder of the imminent threat of climate crisis.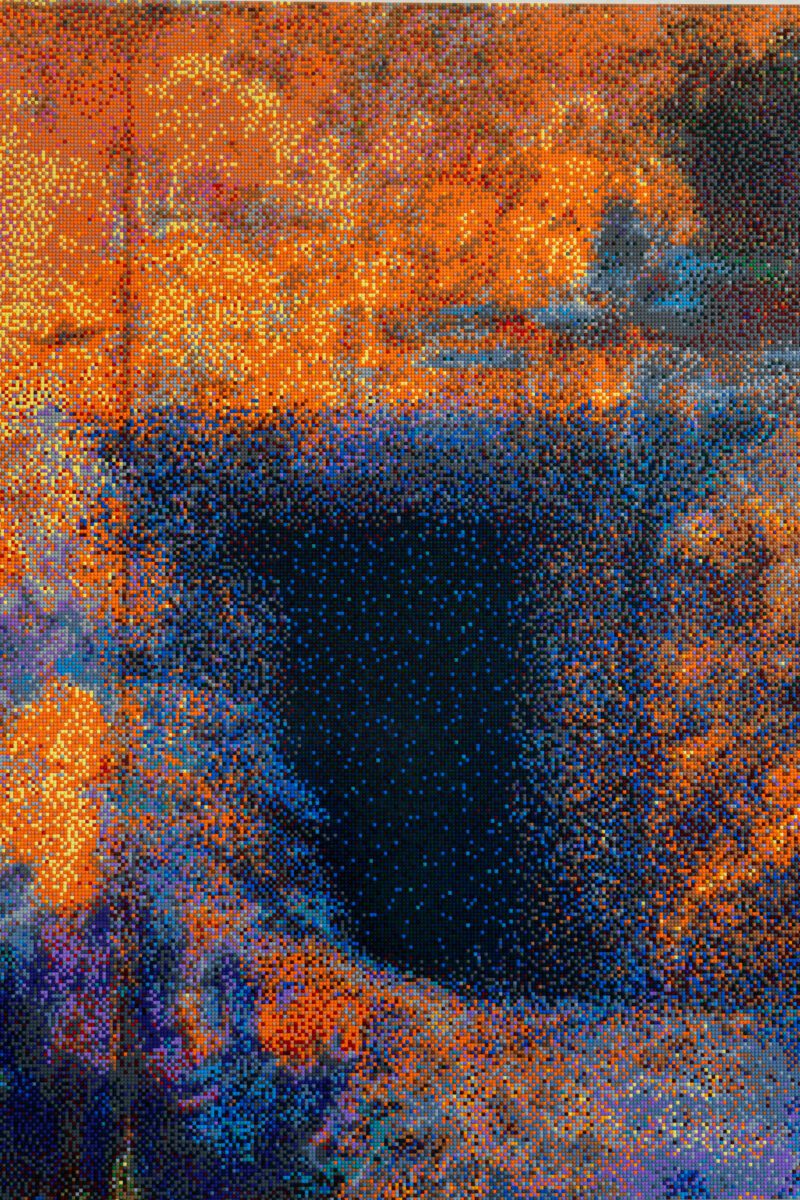 Most recently, the artist has turned from sunflowers to lilies, recreating Monet's monumental triptych Water Lilies (1914-1826) from LEGO. The work, now installed at the Design Museum, uses over 650,000 bricks in 22 colours to recreate the iconic painting. Vivid auburn shades meld into luminous blue pools, clouded by the artist's unique addition to the original painting: an outline of the door to underground dugout where his family once lived. Both time capsule and portal, this dark void swallows a section of the landscape."Toy bricks, with their qualities of solidity and potential for deconstruction, reflect the attributes of language in our rapidly developing era where human consciousness is constantly dividing," Ai states. This show asks key questions about consumerism, climate and the ethics of production.
---
designmuseum.org | Until 30 July
Words: Megan Jones
---
All images of Ai Weiwei, Water Lilies #1, courtesy Ela Bialkowska/OKN Ostudio.