Time outdoors is recommended as an antidote to modern-day problems. The Lancet reported in April 2023: "Nature prescriptions can provide positive benefits on blood pressure, symptoms of depression and anxiety." Despite these numerous advantages, The Guardian reported that 2.8 million people in the UK live more than a 10 minute walk away from a green space. In a fast-paced contemporary society, we are engulfed by concrete jungles that leave us more and more disconnected from the natural world.
Per Bak Jensen's (b. 1949) images highlight the overlooked patterns, shapes and textures that exist in our environment. The exhibition Humming Earth brings together a selection of early and recent large-format work. He expertly directs attention, through lighting and vantage point, to things we often ignore. Leafless branches extend from moss-covered tree trunks. A low camera angle follows a river-like crevice on the forest floor. Rocks forge unpredictable shapes on craggy surfaces. This work aligns with other contemporary image-makers who pay attention to details of the outside world, like Helene Schmitz (b.1960), Jasper Goodall (b. 1973) and Alexis Pichot (b. 1980). In Photomonitor, Jensen stated that photography "can be likened to meditation in that I immerse myself deeply in the process."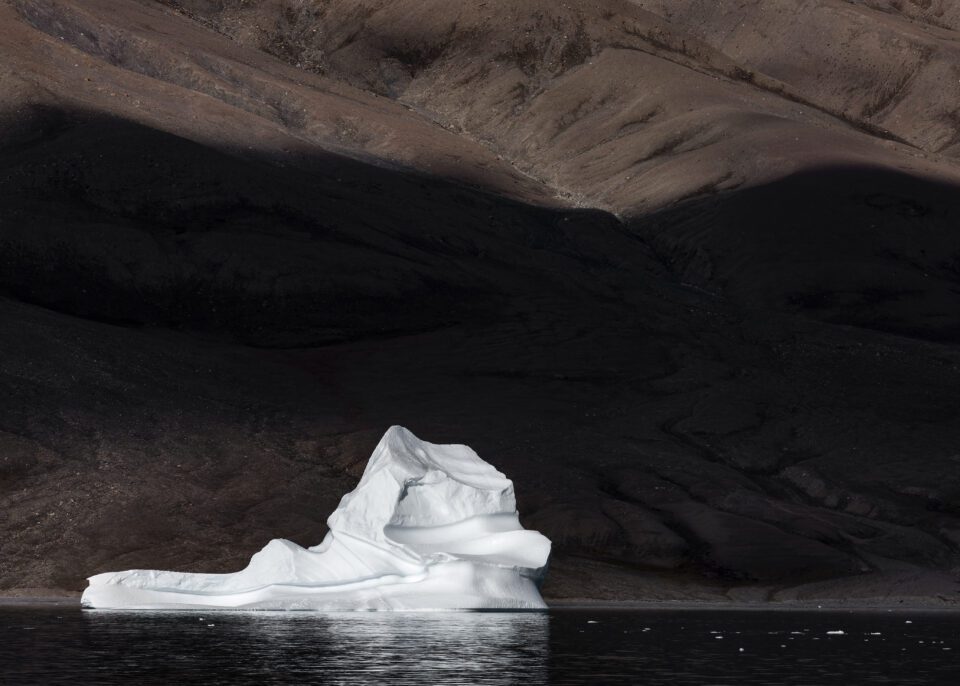 This exhibition persuades viewers to pay careful attention. Jensen's work is a testament to the process of spending time in, and connecting with, our surroundings. These landscapes ask: can we recognise the subtleties around us? Jensen believes this is possible, but only once we are willing to understand them.
---
Kunst der Westküste, Alkersum: Per Bak Jensen: Humming Earth | Until 3 September
Words: Diana Bestwish Tetteh
---
Image Credits:
Per Bak Jensen Erindring, Memory, (2018), © Galleri Bo Bjerggaard And The Artist, VG Bild-kunst, Bonn 2023.
Vogter, Guardian 2022, © Galleri Bo Bjerggaard and the artist, VG Bild-Kunst, Bonn 2023.
Bjergtaget, To the Mountain Taken 2022, © Galleri Bo Bjerggaard and the artist, VG Bild-Kunst, Bonn 2023.