London has over 192 museums, including two of the top ten most-visited institutions in the world, alongside 857 art galleries. Moreover, the capital dominates the UK visual art sector – which is equal to 30% of the global art market – with events such as The London Design Festival attracting over 350,000 visitors each year.  From photography to installation and immersive art, our selection of summer exhibitions introduces some of the most striking artworks to be found in the city this season.   
BBC Earth Experience | Daikin Studios 
BBC Earth's new experience continues the trend of blockbuster immersive displays, such as Van Gogh: The Immersive Experience  (2021-2022), TeamLab Planets (2018-2023) and Yayoi Kusama's Infinity Mirror Rooms (2021-2024) at the Tate. The new attraction offers visitors the chance to be absorbed by the extraordinary diversity of the seven continents on an epic scale, featuring bespoke narration from David Attenborough (b. 1926). The display incorporates scenes from BBC's successful nature documentary, Seven Worlds, One Planet (2019), emphasising the impact of human intervention in our environment. The 360 audiovisual journey presents mesmerising moments captured on camera, from fireflies putting on a spectacular light show in North America, to snub nosed monkeys huddling together to stay warm in Asia, and hungry hamsters fighting to keep their food in Europe. Visitors will get to experience planet Earth in all its glory, like never before. Until 31 July.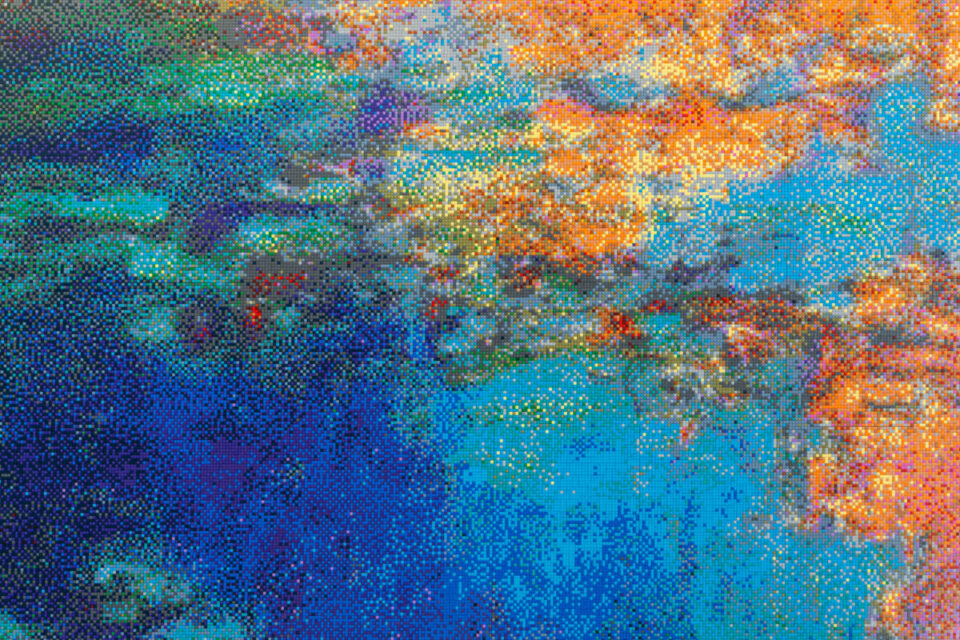 Ai Weiwei: Making Sense | London Design Museum
Making Sense is the first architecture and design-focused exhibition of Ai Weiwei (b. 1957). Through a consistent engagement with material culture, the contemporary artist has explored tensions in today's world: between past and present, hand and machine, precious and worthless, construction and destruction. The Design Museum displays some of the multidisciplinary creator's most established works, including a new version of the Study of Perspective series (1995-2003), and photographs of iconic landmarks around the globe with a flipped middle finger in the centre. An extensive array of newly commissioned pieces are arranged both in the gallery and outside of the building, showcasing the many facets of Ai's oeuvre. The centrepiece is a large-scale installation, comprising hundreds of thousands of collected objects displayed in expansive "fields." As an illustration of consumer society, visitors can walk amongst the vast array of laid-out items, encountering thousands of years of human ingenuity in the process. Until 30 July.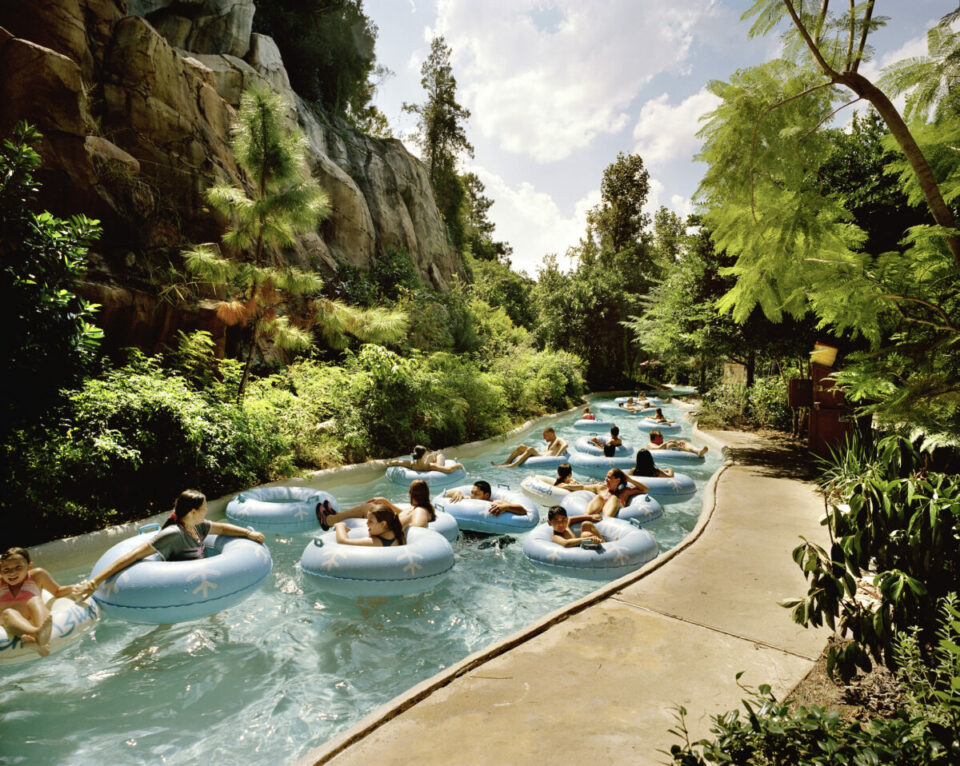 Civilization: The Way We Live Now | Saatchi Gallery
Civilization offers an unprecedented look at humankind's rapidly accelerating collective life across the globe. It does so through the eyes of many of the world's finest photographers, including Mandy Barker, Edward Burtynsky, Vincent Fournier and many more. In a comprehensive analysis, the show depicts the diverse material and spiritual cultures that make up our interconnected world today. The gallery's eight thematic sections examine key aspects of life on Earth: Alone Together focuses on relationships; Control looks at authority and power; Escape introduces people pursuing release from the mundane; and Flow collects subjects who work on ideas together. Elsewhere, Hive shows us the urban environment; Next? hints at the new world taking shape in the 21st century; Persuasion investigates the strategies politicians and merchandisers employ to influence our behaviour; and Rupture collects works about societal conflicts. Until  17 September.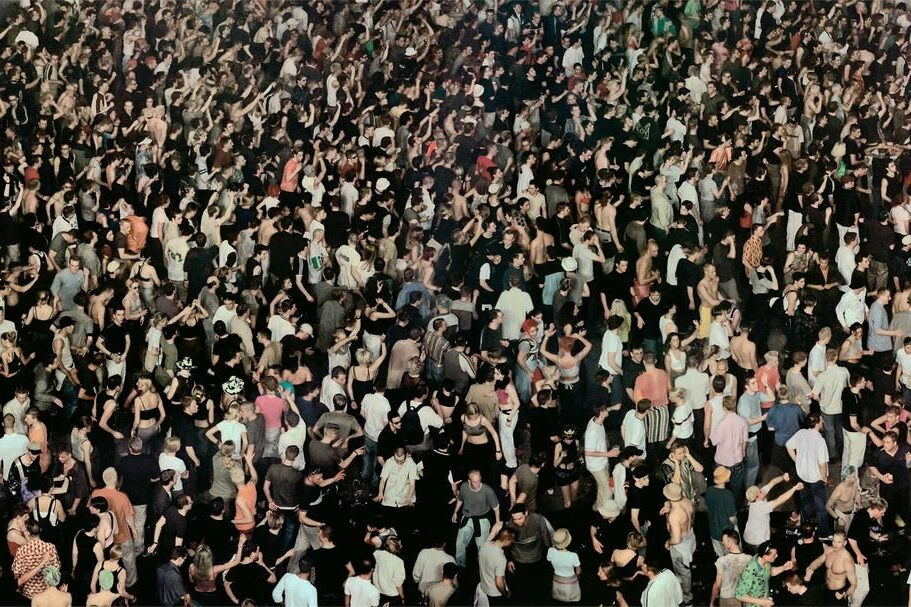 Capturing the Moment | Tate
Tate's show explores the intertwined relationship between photography and painting. This group exhibition unfolds as an open-ended conversation between some of the greatest artists of recent generations, looking at how the brush and the lens have been used to capture moments in time, and how these two mediums have inspired and influenced each other. Expressive canvases are paired up with documentary and fine art snapshots. Pieces by Lucien Freud (1922-2011) and Alice Neel (1900- 1984) are set parallel to those of Dorothea Lange (1895-1965). Through artworks such as Francis Bacon's (1909-1992) Study for a Pope VI (1961), viewers discover the pivotal role that digital source material has played for creators. The selection further includes works by Andreas Gursky, Gerhard Richter, Hiroshi Sugimoto, Peter Doig and Thomas Struth. Until 28 January 2024.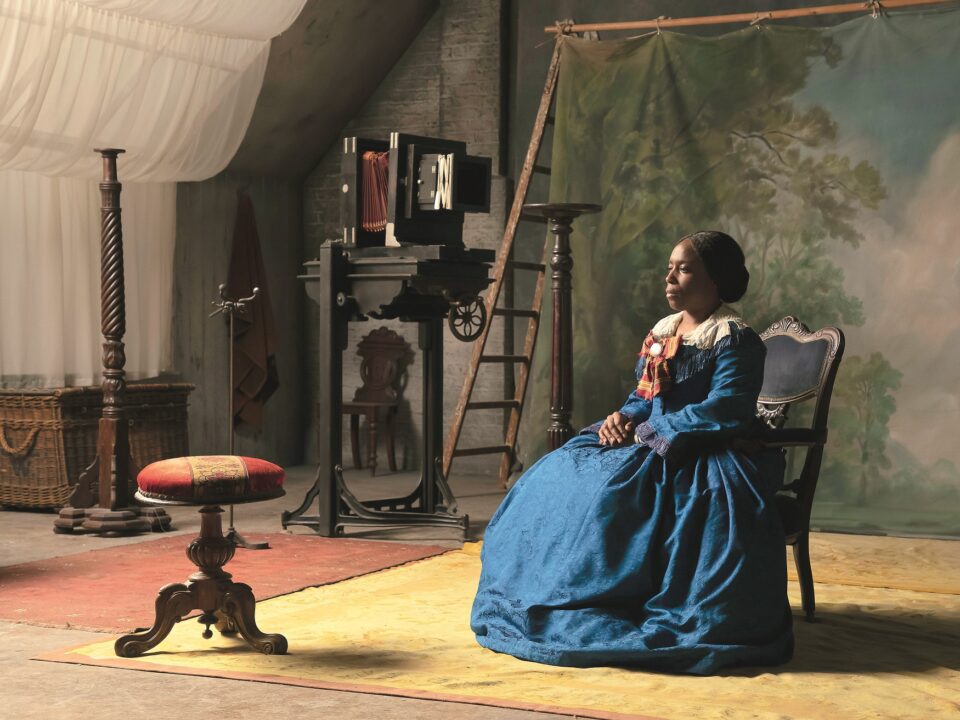 Isaac Julien: What Freedom Is To Me | Tate Britain
Tate Britain presents the UK's first-ever survey exhibition celebrating the influential work of British artist and filmmaker Sir Isaac Julien (b. 1960). Julien is internationally acclaimed for his articulate lyrical films and video art. The show introduces the artistic development of the creative since the 1980s. A selection of key works gives visitors an insight into the media artist's kaleidoscopic, sculptural multi-screen installations. The chronological arrangement begins with Julien's earliest experimental moving images, which played a vital role in the establishment of Black independent cinema in Britain. His latest film, Once Again…(Statues Never Die) (2022), is first introduced here to UK audiences and tells the story between US collector Albert C. Barnes and cultural critic Alain Locke. Tate's demonstration represents Julien's 40-year-long commitment to cultural activism, the politics and poetics of images, and the moral and social influence of picture-making. Until 20 August.
---
Words: Fruzsina Vida
---
Image credits:
1. Isaac Julien, Mazu, Silence (Ten Thousand Waves) 2010 Endura Ultra photograph 180 x 239.8 x 7.5 cm (70 7/8 x 94 3/8 x 3 in) © Isaac Julien Courtesy the artist and Victoria Miro
2. BBC Earth Experience
3. Ai Weiwei, Water Lilies #1, courtesy Ela Bialkowska/OKN Ostudio.
4. Reiner Riedler, Wild River, Florida, from the series Fake Holidays, 2005 © Reiner Riedler 
5. Andreas Gursky, May Day IV, 2000. YAGEO Foundation, Taiwan. © Andreas Gursky Courtesy Sprüth Magers Berlin London DACS 2023
6. Isaac Julien, The Lady of the Lake (Lessons of the Hour) 2019 © Isaac Julien