PHOTOFAIRS New York, the new contemporary art fair dedicated to photo-based and digital artworks, explores the diverse and rapidly evolving practices of image-making. First launched in 2014 in Shanghai by Creo, this debut edition takes place at the heart of the largest and most dynamic global market for art and photography from 8-10 September at the Javits Center. Exhibitors span more than 20 different cities and include 193 Gallery, Paris, inside-out, Brussels, PIBI Gallery, Seoul and Howard Greenberg Gallery, New York. There is also a range of photographers that includes established and previously Aesthetica-featured artists Aziz + Cucher, Edward Burtynsky and Margeaux Walter. In this selection, we focus on young and emerging talent, as we highlight four photographers to watch in the contemporary scene.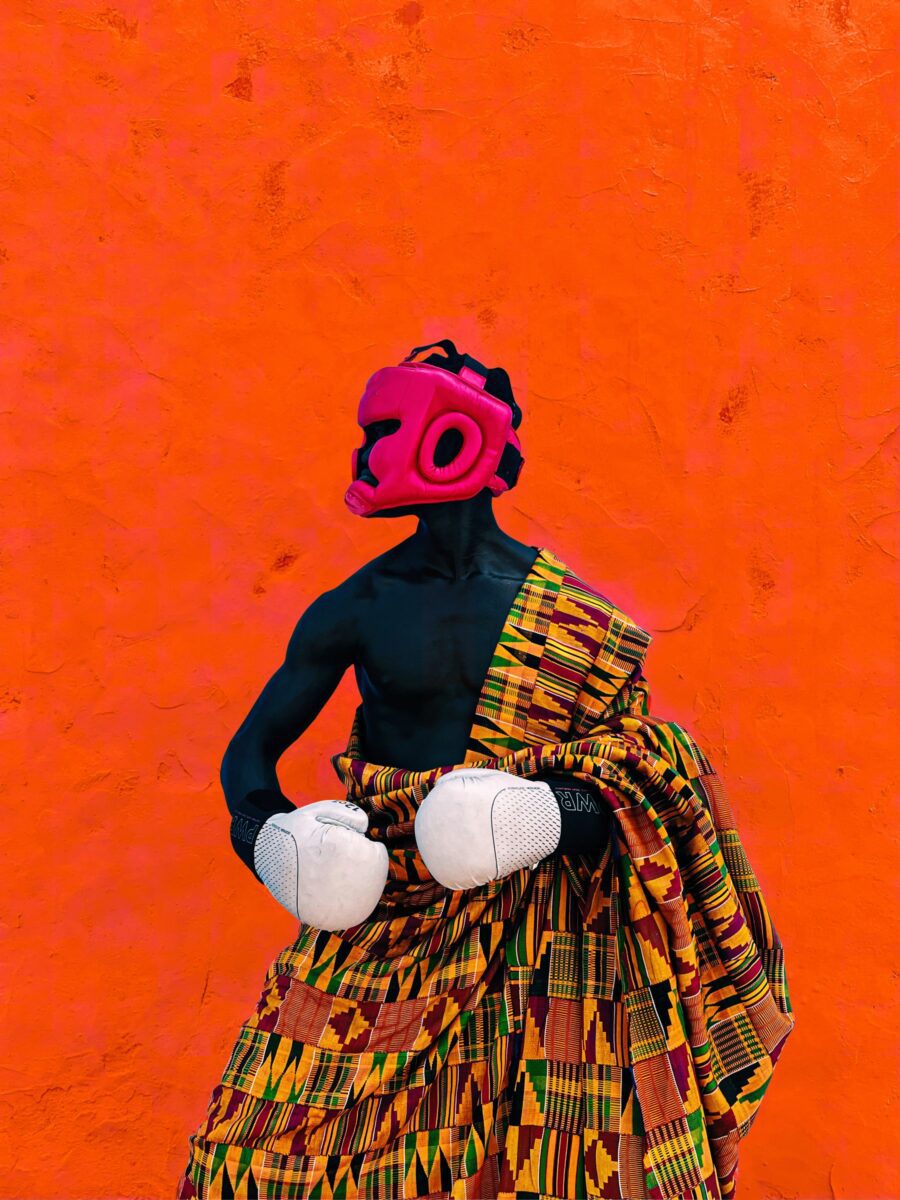 Arielle Bobb-Willis (b. 1995) uses the camera as a tool of empowerment. Joyful, vibrant outfits are depicted against sunny backgrounds, as she captures her subjects in both urban and rural cities. The artist toes the line between contemporary art and fashion, having worked with Foam, The New York Magazine as well as Acne Studios and Valentino. These pictures carry a strong visual language that points to themes of belonging and connection, inspired in part by artists such as Clementine Hunter and Max Ernst. This sense of dynamism is also carried forth by Derrick O. Boateng (b. 1998) who creates digital portraits that burst with energy. Saturated palettes and playful motifs like boxing gloves, fruit and flowers dominate. Roses bloom out of mouths as figures joyously face the camera, bearing string bags of lemons. The artist, based in Accra, Ghana, shoots and edits on his phone and has seen his work be used for Google Chrome as well as cover art for rapper Common. His images, reminiscent of Djeneba Aduayom and Isaac West, look to "accurately depict what African culture truly embodies." Boateng says to Homecoming Gallery, "To me, that includes our unyielding optimism, pride, unity, sense of family, resilience, beauty, success and rich traditions. And, of course, the embodiment of positive expressions such as joy and happiness."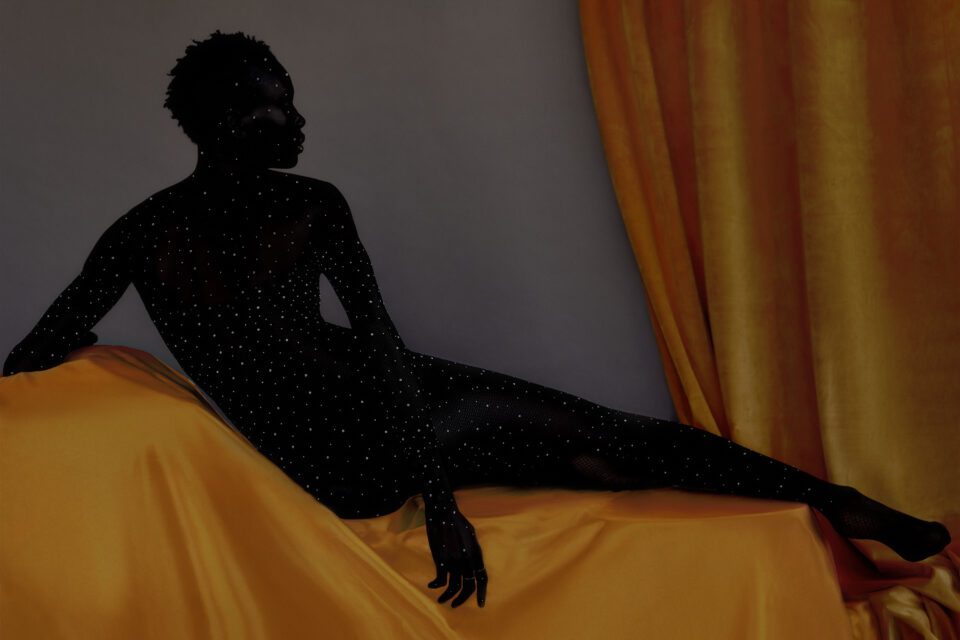 Elsewhere, Elliot & Erick Jiménez are a Cuba photo duo that portray the ephemeral nature of light and color through the composition of their subjects, typically rendering them like a painting. The identical twins find a commonality through their visual approach, as their series captures a sense of divinity and grandeur. In The Grand Odalisque (2022), a nude body poses on a plinth covered in yellow silk, their skin speckled with tiny white dots that are reminiscent of stars. In The Apotheosis of Lukumí (2022 ), a woman rises like a saint against an intricately painted Renaissance fresco. Taken from the series Entre Dos Mundos, (Between Two Worlds), the pair explore the syncretism between Catholicism and Yoruba religion, more commonly known as Lucumí or Santeria, as they draw on their own childhood experiences as first-generation Americans in a biracial Cuban family. The artists explain to New Times, "When the Spanish colonized Cuba, they enslaved Yoruban people and forced them to convert from their original faith of Isese to Catholicism. In order for them to continue their practice, they concealed their gods, the deities based on Catholic saints with similar ideals, which is what the show visualizes." The result is a powerful combination of reverence and specificity.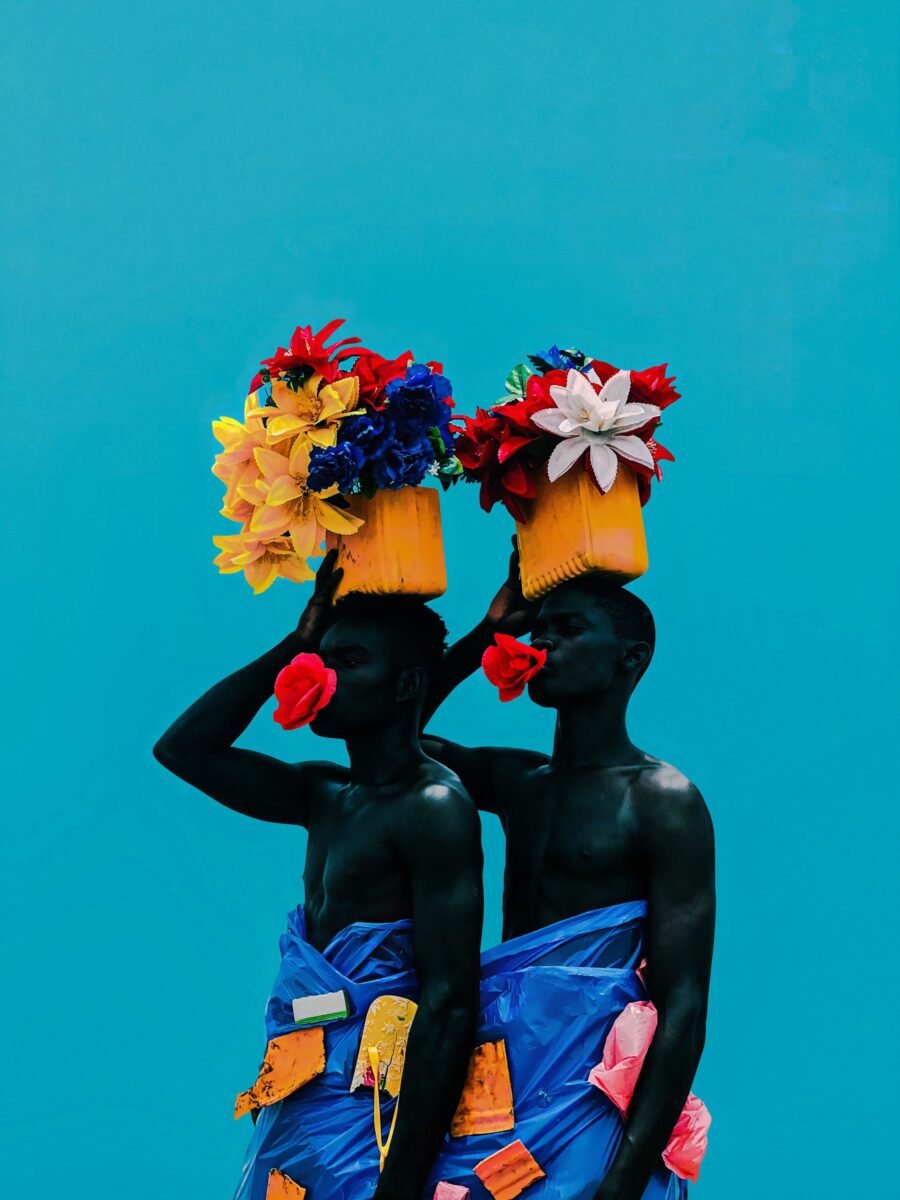 Artists like these highlight a creative and responsive playground where images of alternate reality shine through. They offer a captivating glimpse into an ever-changing world that prides curiosity and digital experimentation, as viewers are encouraged to examine what it means to be in the modern world today. Fair Director Helen Toomer explains, "PHOTOFAIRS New York brings together a global network of galleries and interdisciplinary spaces that have championed photography for decades and also support artists breaking boundaries in the field. Our commitment to integrating exhibitors across distinct mediums for this edition enables our audience to discover new technologies and rediscover photography's history."
---
photofairs.org | 8 – 10 September
Words: Chloe Elliott
---
Image Credits:
1. © Derrick O. Boateng, BITTER TRUTH, 2022, courtesy of inside-out
2. © Arielle Bobb-Willis, Series New Orleans, 2021, courtesy of Les filles du calvaire
3. © Derrick O. Boateng, WARRIOR GOWN, 2022, courtesy of inside-out
4. © Elliot and Erick Jiménez, The Grand Odalisque, 2022, courtesy of Spinello Projects
5. © Derrick O. Boateng, NOTHING LIKE WASTE, 2022, courtesy of inside-out
6. © Elliot and Erick Jiménez, The Apotheosis of Lukumí, 2022, courtesy of Spinello Projects
7. © Evelyn Bencicova, Artificial Tears, Series 3, 2017, courtesy of Artemis Gallery, Lisbon
8. © Evelyn Bencicova, Artificial Tears, Series 2, 2017, courtesy of Artemis Gallery, Lisbon
---