The 2023 Aesthetica Art Prize Exhibition, a celebration of international contemporary art, returns to York Art Gallery on 24 March – 4 June 2023. The exhibition brings together 21 talented artists in a show that offers creativity as a form of expression, with projects spanning the boundaries of genre – from painting, photography and sculpture to installation, mixed-media and video. These works survey the ethics of representation, mass digitisation, globalisation, diasporic identities and the threats of climate crisis. This year's shortlist of international artists is a testament to shared creativity in a time of rapid change. 
We are delighted to announce the shortlisted creatives, whose work addresses the most pressing topics of current society. The impact of technology is questioned, and issues of inequality are challenged. We see compassion, insight and reflection. Above all, this edition's cohort imagine a future of boundless possibility.
Artists' Film
Ada Cotton & Etienne Joseph | Ada Cotton, Etienne Joseph and Jeffrey Lenno have a shared interest in the representation of the African diaspora. Progress (1968) is the result, an immersive visual and sonic experience that captures rare perspectives of global political shifts and considers African futures and precolonial pasts.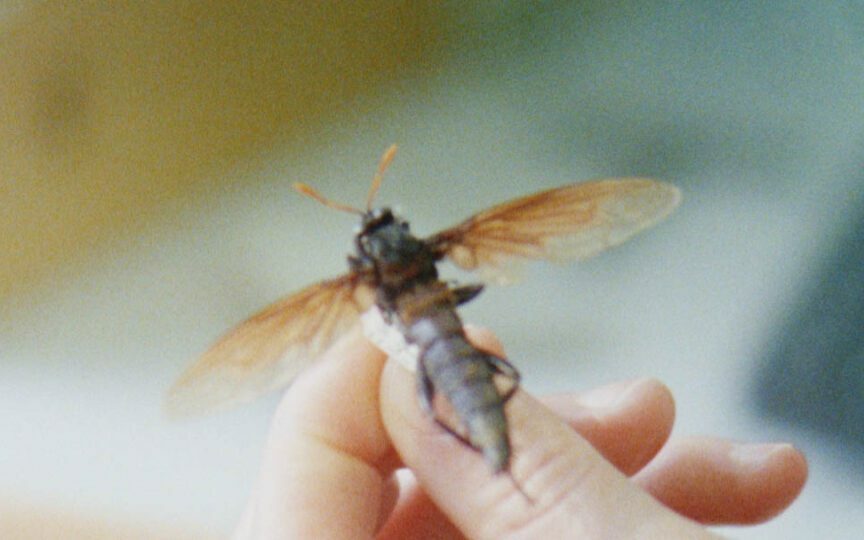 Hope Strickland | The artist-filmmaker is concerned with Maroon Ecologies and fostering ancestral connections across disparate landscapes. I'll Be Back! looks at a series of collections that hold objects of colonial violence, examining institutional practices to reconsider the distance between myth and history.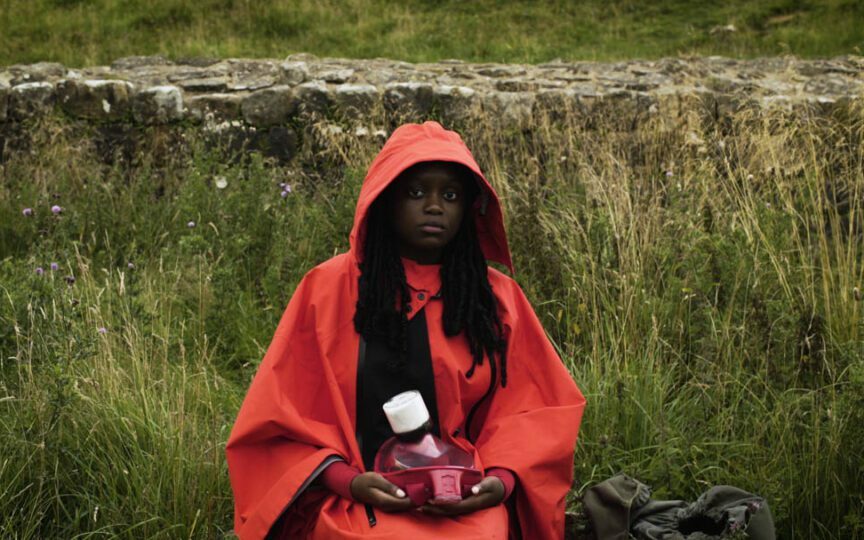 Larry Achiampong | The BAFTA longlisted (2023) and Jarman Award (2021) nominated artist, filmmaker and musician examines his communal and personal heritage. In particular, Achiampong's work explores the intersection between popular culture and the residues of colonialism.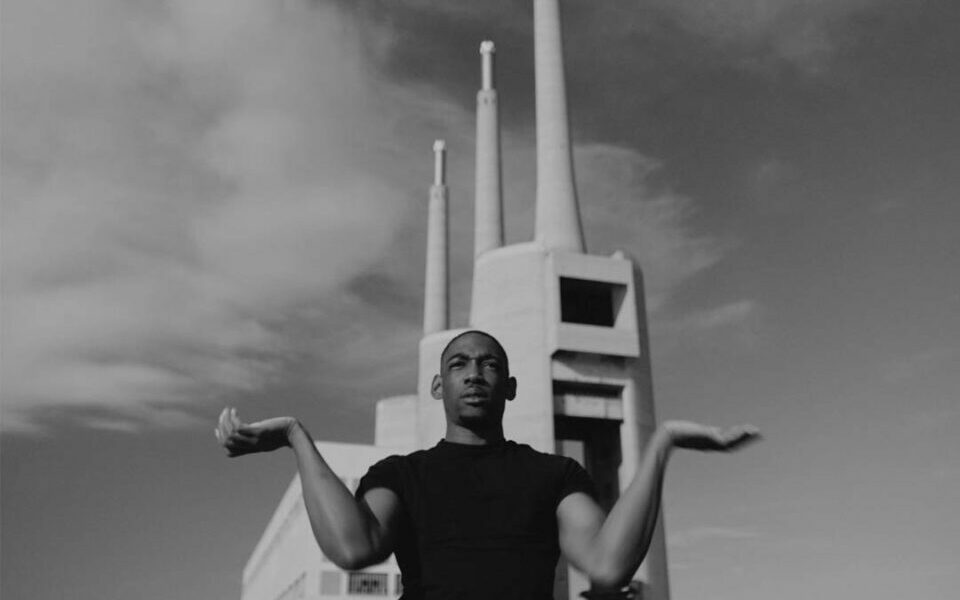 Steph Tari Odu | Their work broadly engages with the relationships we have with our environment, and the everyday acts of faith that build us as people. The Language is an exploration of the emerging ballroom community in Barcelona, examining themes of representation and belonging.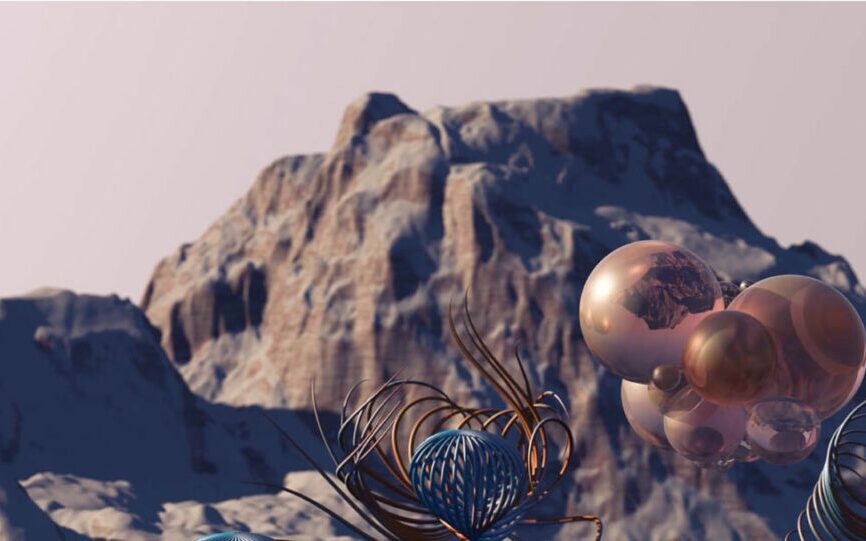 Valentina Ferrandes | The artist blends a technology-driven approach to image-making with archaeological findings, archival found footage, documentary and electronic music. She creates poetic narrative strategies to investigate potential new worlds between past and present, propelled by CGI.
Installation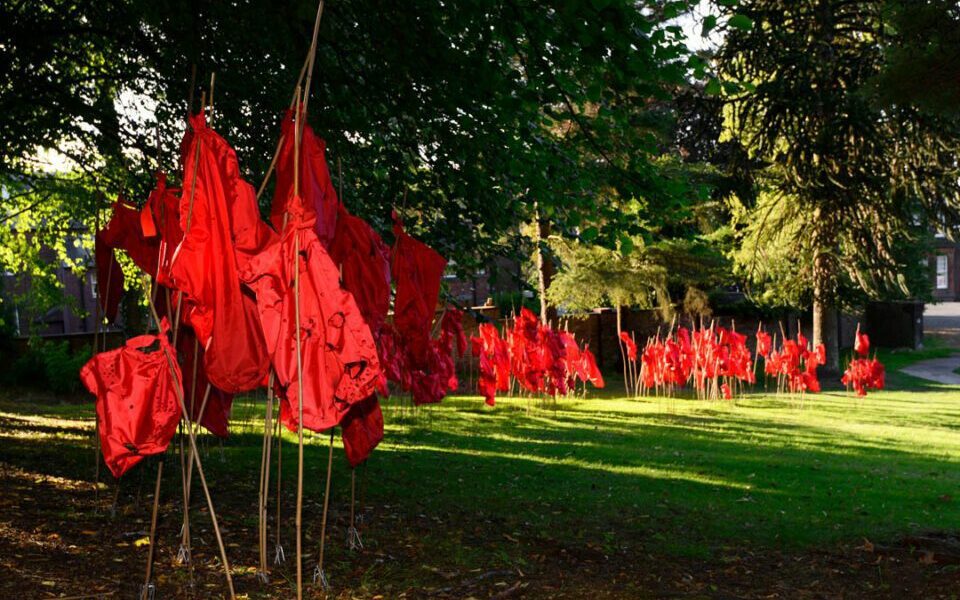 Bea Last | Her process-led creative practice has led to the creation of sculptural drawing installations that use salvaged, recycled materials and found objects. The Red Bags is both a reaction to and a statement of issues affecting society at large, such as war, displacement and the climate crisis.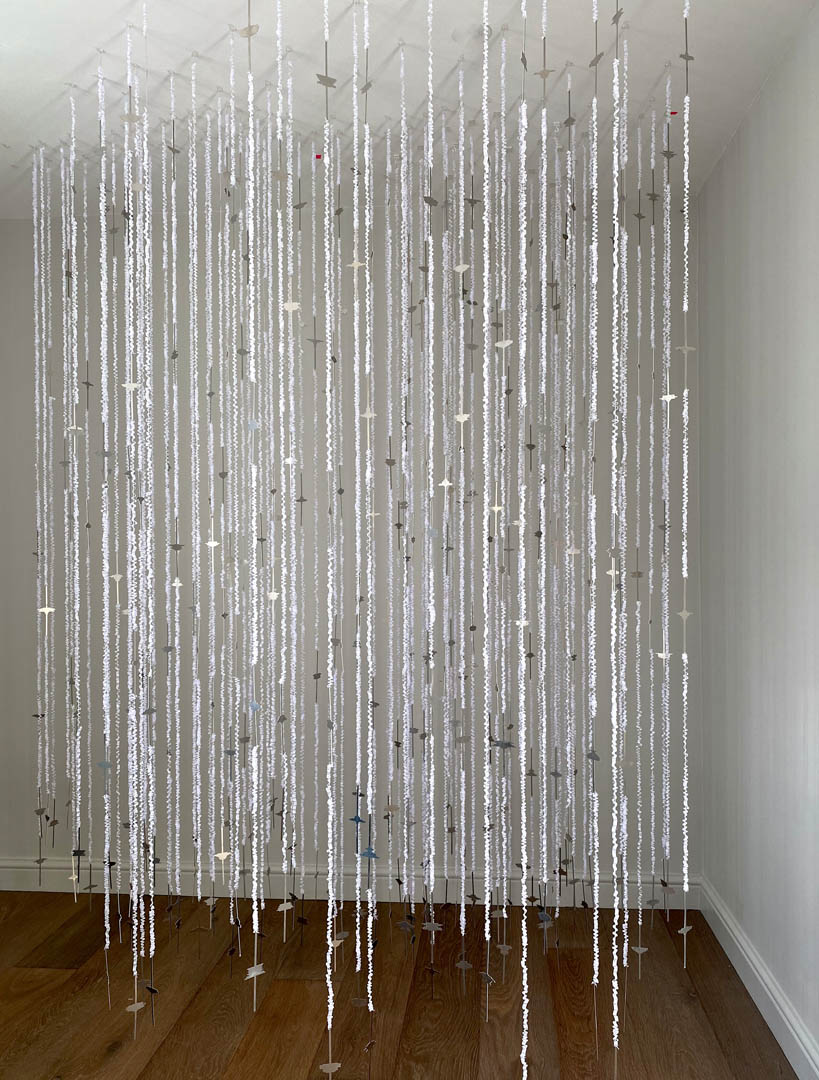 Caro Williams | Metal notes are created from lark song recordings in In The White Dawn, an installation inspired by poetry and interactions with the natural world. London-based installation and mixed-media artist Williams draws inspiration from everyday experiences and transforms them into new materials.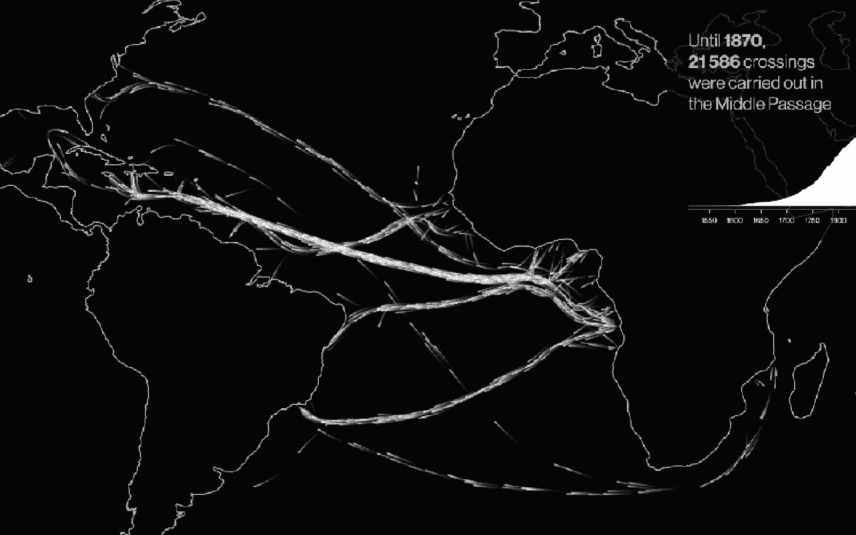 Computational Design and Visualization Lab | The Middle Passage is a collection of visualisation artefacts that provide a deeper understanding of the transatlantic slave trade. The work was developed by researchers of the CDV Lab, who consider the magnitude and continued legacy of colonialism.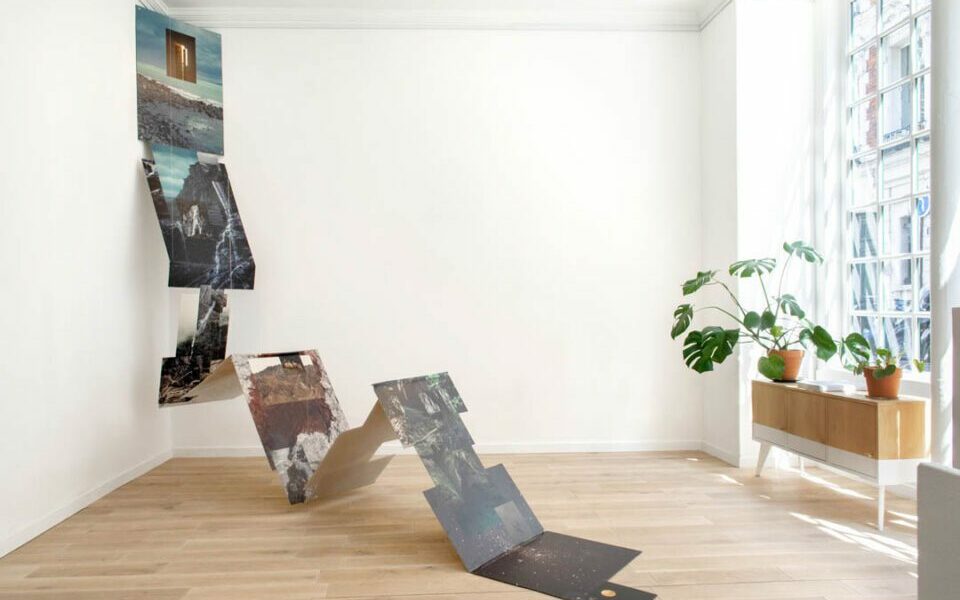 Gareth Phillips | The Caligo installation, realised in the form of a seven-metre suspended photobook, tells the fictional story of a group of humans escaping climate catastrophe. The photographer explores definitions of the photobook, experimenting with them as objects, sculptures and installations.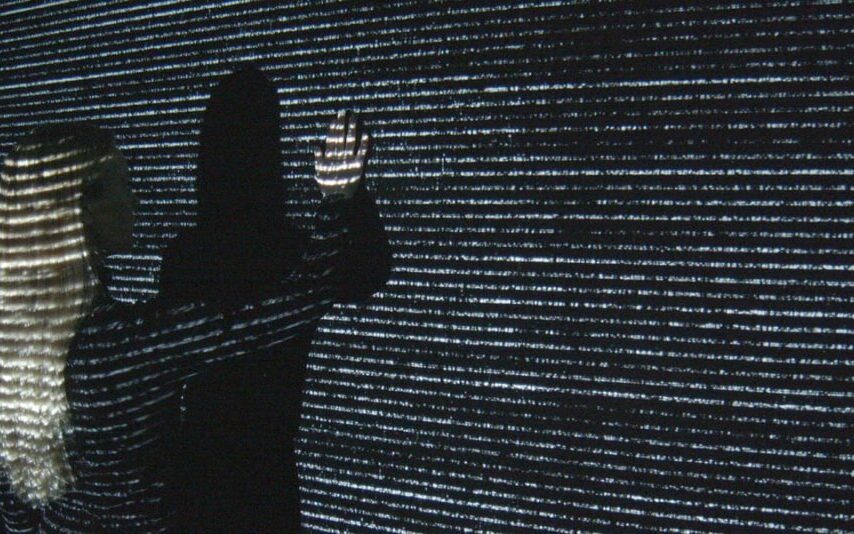 Lavinia Keller | Through moving image and multimedia installations, Lavinia Keller discloses the invisible impact of technology, inviting viewers to rethink ownership and identity. The work sits between analogue and digital spaces and is dedicated to capturing the audience's emotions.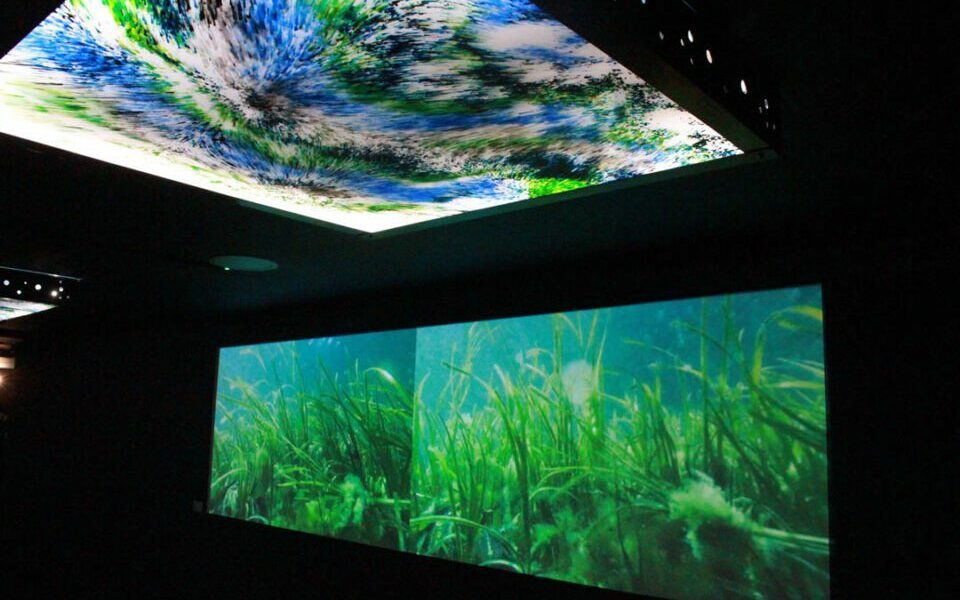 Rosie Sherwood | The interdisciplinary artist operates at the axis of environmental sciences and fine art. The Seagrass Walk is an immersive installation that was created at the National Marine Aquarium, where light, photography, sculpture and video combine to raise awareness about a threatened ecosystem.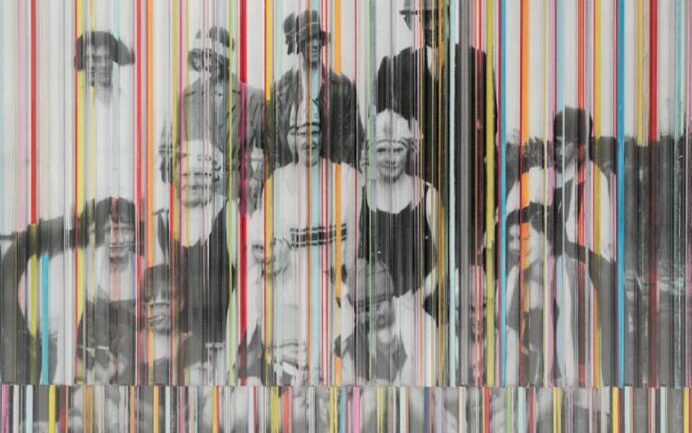 Wen Ching Hao | The work addresses the transference of memory, time and place from one object to another, asking: how can memory be moved and altered? Observation-Station manipulates the physical perception of viewers, resulting in an emotional awakening, defined as a "past-future-present moment."
Mixed-Media
Jacob Talbot | The multidisciplinary artist manipulates analogue and digital photography alongside fine art-based multimedia pieces. Nurture; Nature surveys climate fragility and ongoing technological advances, as well as humanity's ever-changing relationship with the natural world.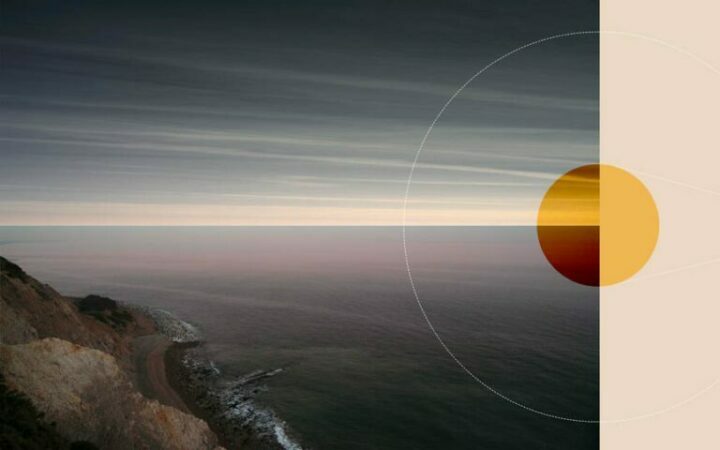 Zoe Childerley | Beneath the Waves studies the psycho-geography of the coast. It is a border but a dangerous one, or a place between the known and the unknown that is always moving and permeable. Childerley works with photography and mixed-media to interrogate landscape.
Painting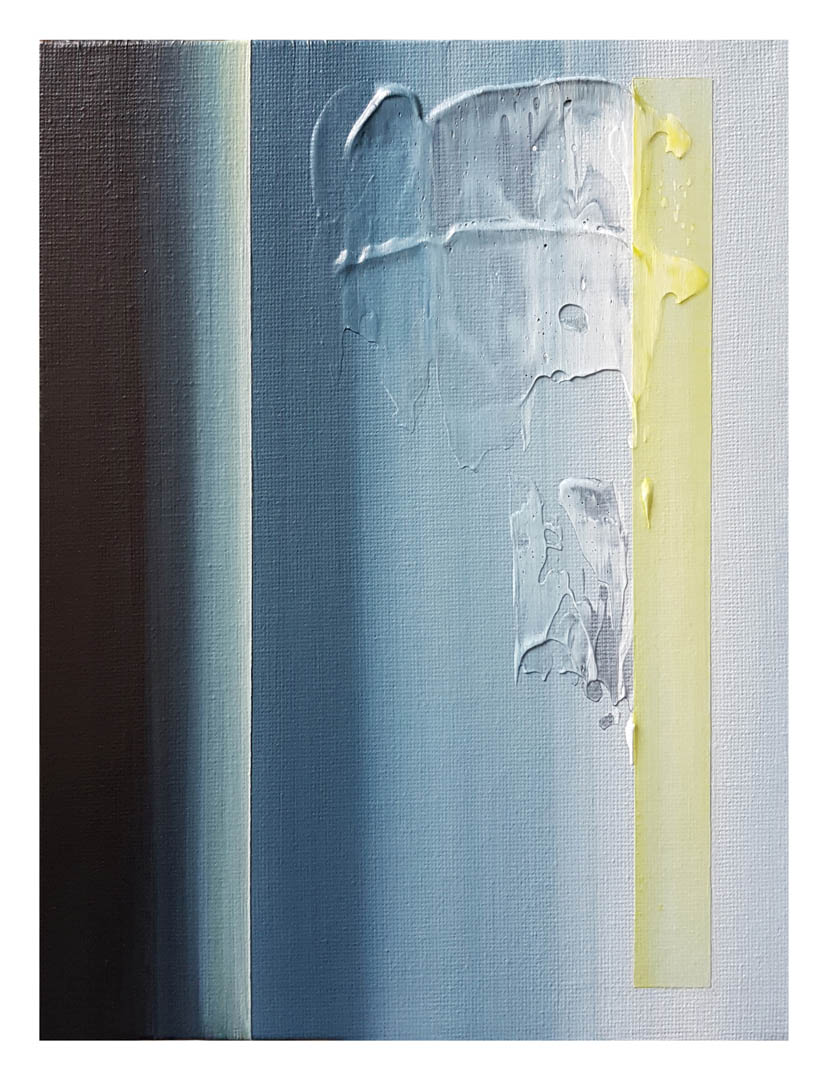 Johanna Marie Schimming | The artist's work is distinguished by organic, decisive "gestures" and clear, minimalist lines. Schimming redefines perceptions of space by working both in height and depth through relief and layers, or rectangles of transparent paint and varnish that act as a veil.
Photography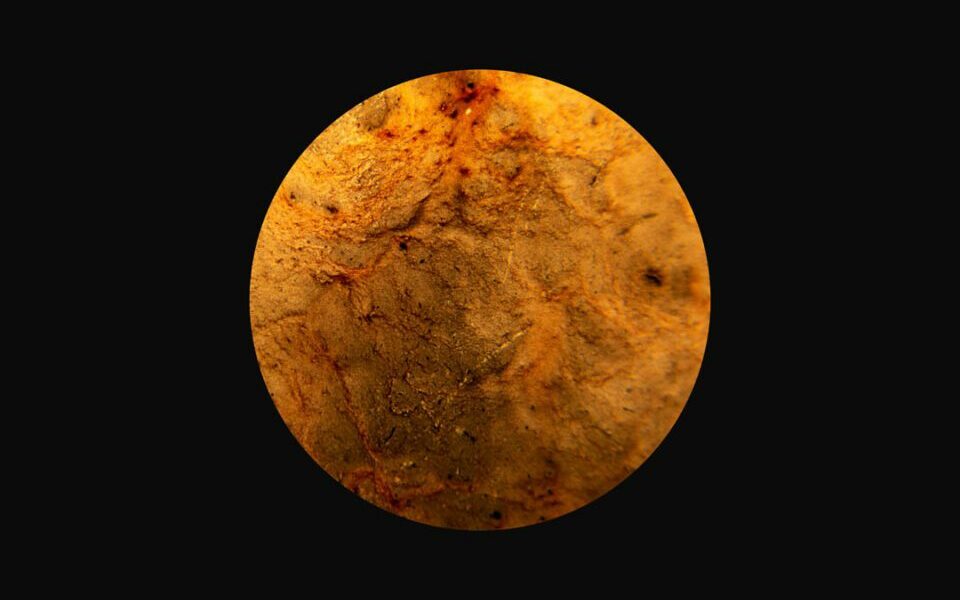 Becky Probert | The camera lens is used as a conduit to open up doors to the possibilities of what exists in the vastness of outer space, employing both analogue and digital techniques. Invisible Planets is a close-up photographic exploration of details and patterns within the immediate environment.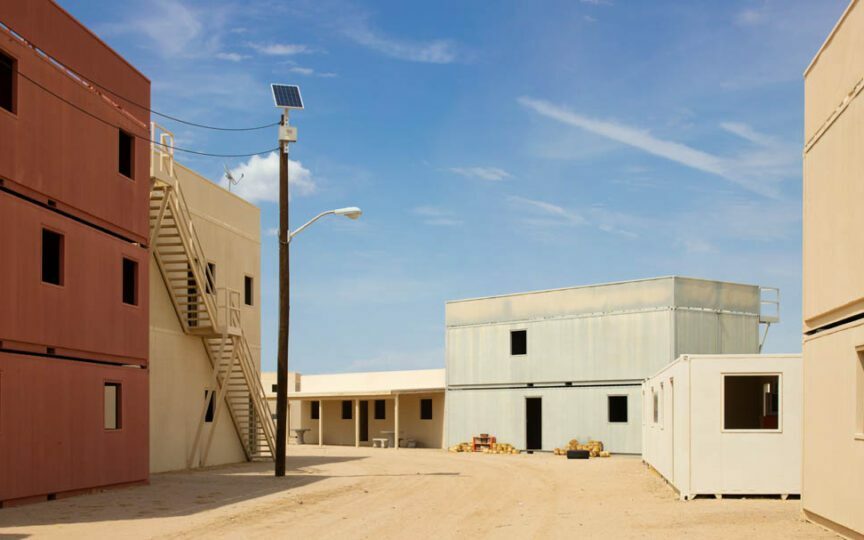 Debi Cornwall | The conceptual documentary artist returned to visual expression after a 12-year career as a Civil Rights lawyer. Cornwall's Pineland/Hollywood challenges audiences to distinguish fact and fiction, to consider how films are consumed and, in turn, how they are reflected in real life.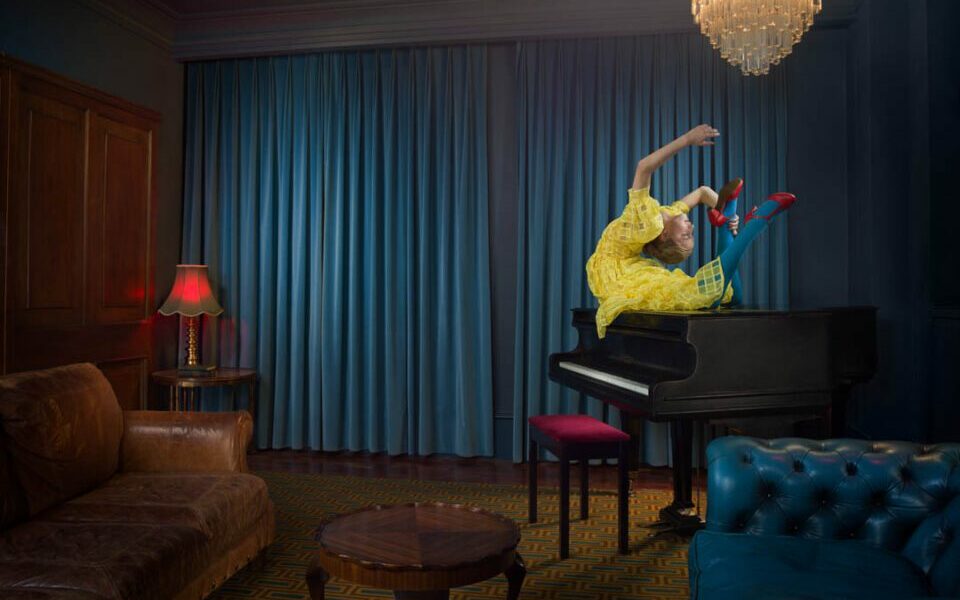 Julia Fullerton-Batten | Contortion was inspired by feelings of extreme anxiety and loneliness offset by inner strength, humour and fortitude as the Covid-19 pandemic hit. Each image embellishes the subject matter in a series of thought-provoking narrative "stories" that utilise staged tableaux.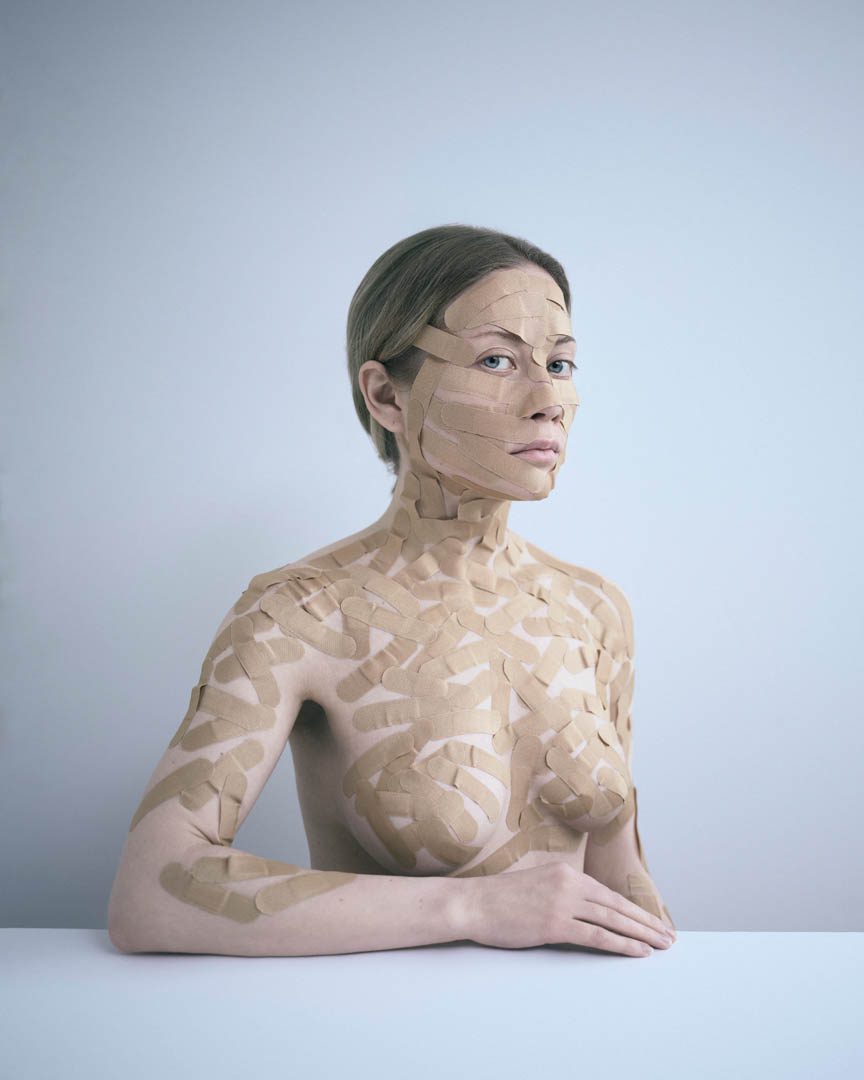 Kristina Varaksina | In a sequence of self-portraits, shot before and throughout the pandemic, the Russian-born artist sits against stark white backdrops, shrouded by materials – with subtle variations suggestive of time passing. The series is claustrophobic, holding the viewer's gaze unrelentingly.
Sculpture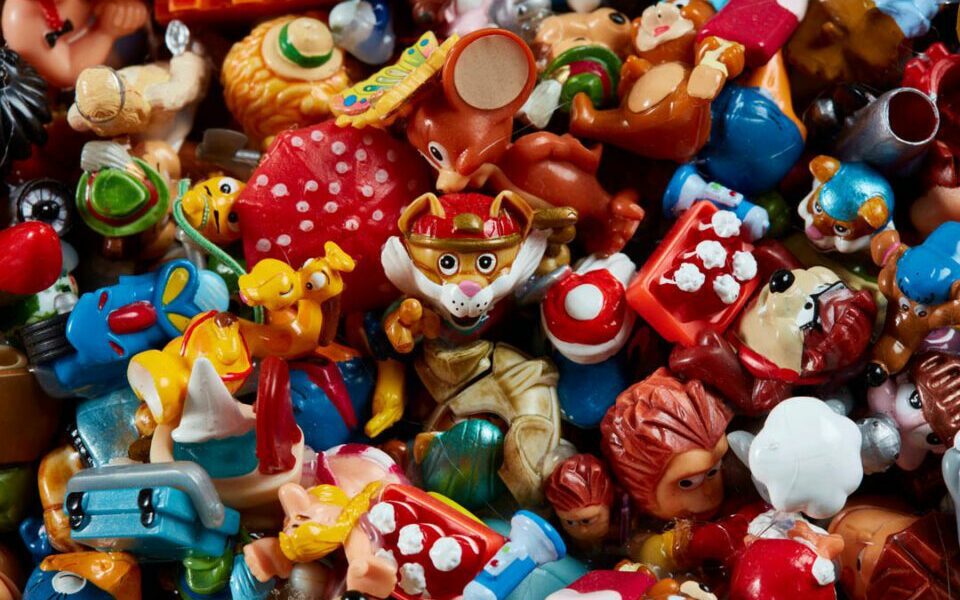 Dario Pilato | The Kinder Surprise reveals the values of society. Dario Pilato likens individuals to these collectable figures – each person is unique yet linked by a shared humanity. MonoKinderchromie revives vintage toys whilst giving them deeper meaning, vibrant sculptures reminiscent of neo-expressionism.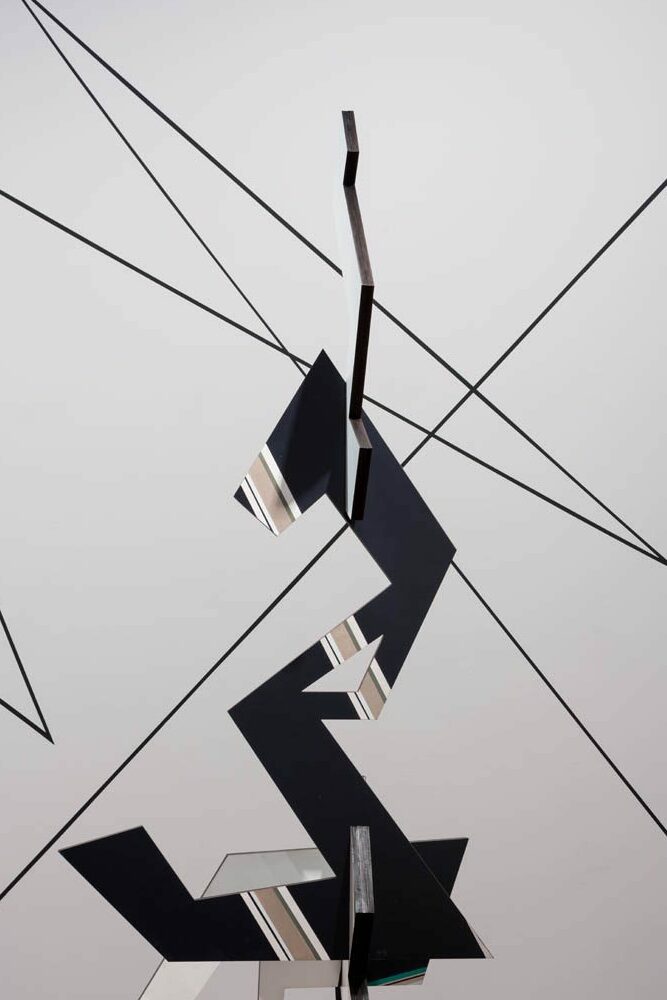 Lisa Traxler | The British artist has a multidisciplinary practice that explores the boundaries of 2D and 3D through space and form. The artist works across a range of media, including painting and sculpture, to create award-winning art that addresses an ongoing fascination with history and a sense of place.
---
These artists will feature in the Aesthetica Art Prize Exhibition, opening at York Art Gallery on 24 March.
Want to get involved? The next edition of the Prize is open for entries. Submit your work by 31 August. Find out more here.
---
Credits:
1. Julia Fullerton-Batten, Ella Whipp Dance (detail). From Contortion (2021). Lambda C-type print. Dimensions variable. 
2. Still from Progress (1968), (detail) (2019). Single channel digital video. 23 min. 19 sec. Artists: Ada Cotton & Etienne Joseph. Producer/Creative Producer: Jeffrey Lennon.
3. Hope Strickland, Still from I'll Be Back!, (2022). 10 min. 58 sec.
4. Larry Achiampong, Still from Wayfinder, (2022). Single channel 4K colour film. 83 min. Courtesy the artist and Copperfield London.
5. Steph Tari Odu, Still from The Language, (2022). Single channel video. 9 min.
6. Valentina Ferrandes, Daaphne, (2022). Animation. 10 min. 
7. Bea Last, The Red Bags, (2022). Repurposed canvas / bamboo / bullet holes. Dimensions variable.
8. Caro Williams, In The White Dawn (2022). Metal song notes created from lark song recordings (soundtrack), ribbon. Dimensions variable.
9. Caro Williams, Cues for a Poem (2022). Poem, mirror steel. 110cm x 120cm x 25cm.
10. Computational Design and Visualisation Lab, Still from The Middle Passage (2020). 3 min, 46 sec. 
11. Gareth Phillips, Caligo, (2022-2023). Installation view. Photography Department at Swansea College of Art, UWTSD.
12. Lavinia Keller, NFMe, (2022). Installation view. 200cm x 250cm.
13. Rosie Sherwood, The Seagrass Walk, (2022). Installation view. Dimensions variable.
14. Wen Ching Hao, from Observation-Station (2021).
15. Zoe Childerley, As Above So Below, (detail) (2021). Photographic print and spring tide diagram, 70cm x 140cm x 4cm.
16. Johanna Marie Schimming, 097, (2020-21). Acrylic on canvas, mounted on cardboard. 24cm x 18cm x 0.4cm.
17. Johanna Marie Schimming, 152, (2020). Acrylic and varnish on canvas, mounted on cardboard. 40cm x 30cm x 0.4cm.
18. Becky Probert, Draugr, (2021). Dimensions variable.
19. Debi Cornwall, Old Town (Before the Battle) (detail). From the series Necessary Fictions (2020). 121.9cm x 91.4cm.
20. Julia Fullerton-Batten, Ella Whipp Dance (detail). From Contortion (2021). Lambda C-type print. Dimensions variable. 
21. Kristina Varaksina, Self-Portrait #2 (2019). Dimensions variable. 
22. Kristina Varaksina, Self-Portrait. Queen (2021). Dimensions variable. 
23. Dario Pilato, PolyKinderchromie n°1, (detail) (2021). Vintage Kinder surprises, 120cm x 100cm x 7cm.
24. Lisa Traxler, Shape Shifter (detail), (2022) Hand-painted acrylic on poplar ply. 257cm x 105cm x 120cm. Photo: Joe Low.
25. Lisa Traxler, Shape Shifter (A to C), (2022) Hand-painted acrylic on poplar ply. 257cm x 105cm x 120cm. Commissioned for the solo exhibition Time Traveller, Southampton City Art Gallery. Photo: Joe Low.