Carrie Mae Weems (b. 1953) was the first living African American artist to have a solo exhibition at the Solomon R. Guggenheim Museum, New York, in 2014. It followed her receipt of a Medal of Arts by the US Department of State in 2012, recognising her contribution to its Art in Embassies programme and cultural diplomacy. Carrie Mae Weems: Reflections for Now is a new retrospective opening at the Barbican Art Gallery, marking the first dedicated show of the influential American artist in the UK. She is lauded for engaging with cultural identity, power structures, desire and social justice and has been challenging narratives surrounding race, gender, history and class for over 40 years.
The show shines a light on her evolving practice, bringing together a selection of photographic series, films and installations. The survey follows the development of her gaze and formal language from the early 1990s to the present day. Raúl Muñoz de la Vega, co-curator alongside Florence Ostende, explains that the Barbican wants to "reflect on how Weems has created work that reflects on the lived experiences and histories of the African diaspora in the USA and establishes a dialogue with multiple communities."
Born in Portland, Oregon and now based in Syracuse, New York, Weems rose to prominence in the early 1980s through art that challenged how the portrayal of Black people entrenched systemic racism and inequality. From Here I Saw What Happened and I Cried (1995–1996), for example, presents 33 circular photographs of African and African American people. Originally taken in the 19th and 20th centuries, they are overlaid with words such as "a negroid type" and "an anthropological debate" printed on the glass. The work underlines how representation of the Black diaspora has been historically reduced to degrading and dehumanising stereotypes. In a recent interview with The Art Newspaper's Louisa Buck, Weems reflects on the ways her work sparks critical engagement: "I am not a historian but I am deeply interested in the history of how images are made, presented and constructed, and trying to get to their deeper meaning. So this work can be looked at in terms of African American representation and also in terms of contemporary American photography and white photographers and their assumptions around Blackness".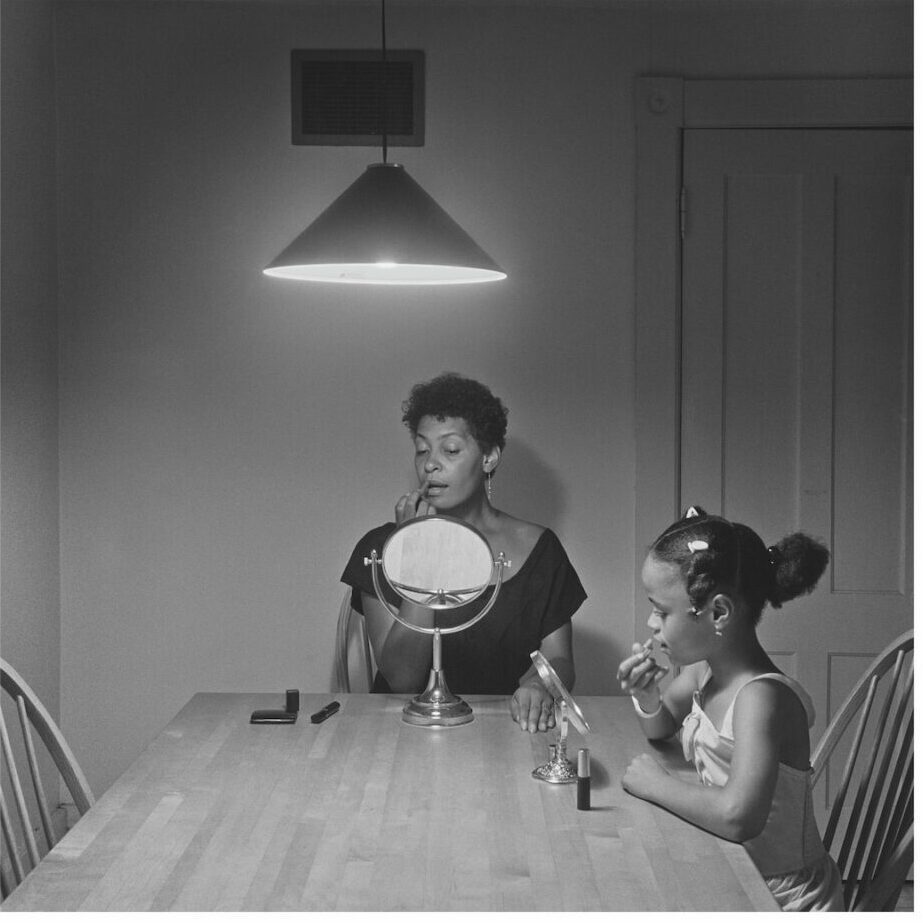 Later into her career, Weems explored theatrical facets of artistic expression. Lincoln, Lonnie and Me – A Story in 5 Parts (2012) is an installation interspersed with a series of ghosts, from President Abraham Lincoln and artist and activist Lonnie Graham to athletes, performers and weeping women. These apparitions are inspired by 19th century Pepper's Ghost illusions, where theatres would hang a sheet of glass reflecting an actor or object offstage. By showing these people in succession, bordered by scarlet curtains, Weems examines how collective traumas of the past are being constantly renegotiated.
It's Over – A Diorama (2021) sits within a series of multi-work installations and performance pieces titled The Shape of Things. Here lies a memorial to victims of police brutality and hate crimes such as Breonna Taylor and Ahmaud Arbery; it's a space cluttered with natural history displays and overwhelmed with overhanging curtains. Describing her artistic activism, Weems makes it clear that it is her: "responsibility as an artist is to work, to sing for my supper, to make art, beautiful and powerful, that adds and reveals; to beautify the mess of a messy world, to heal the sick and feed the helpless; to shout bravely from the roof-tops and storm barricaded doors and voice the specifics of our historic moment."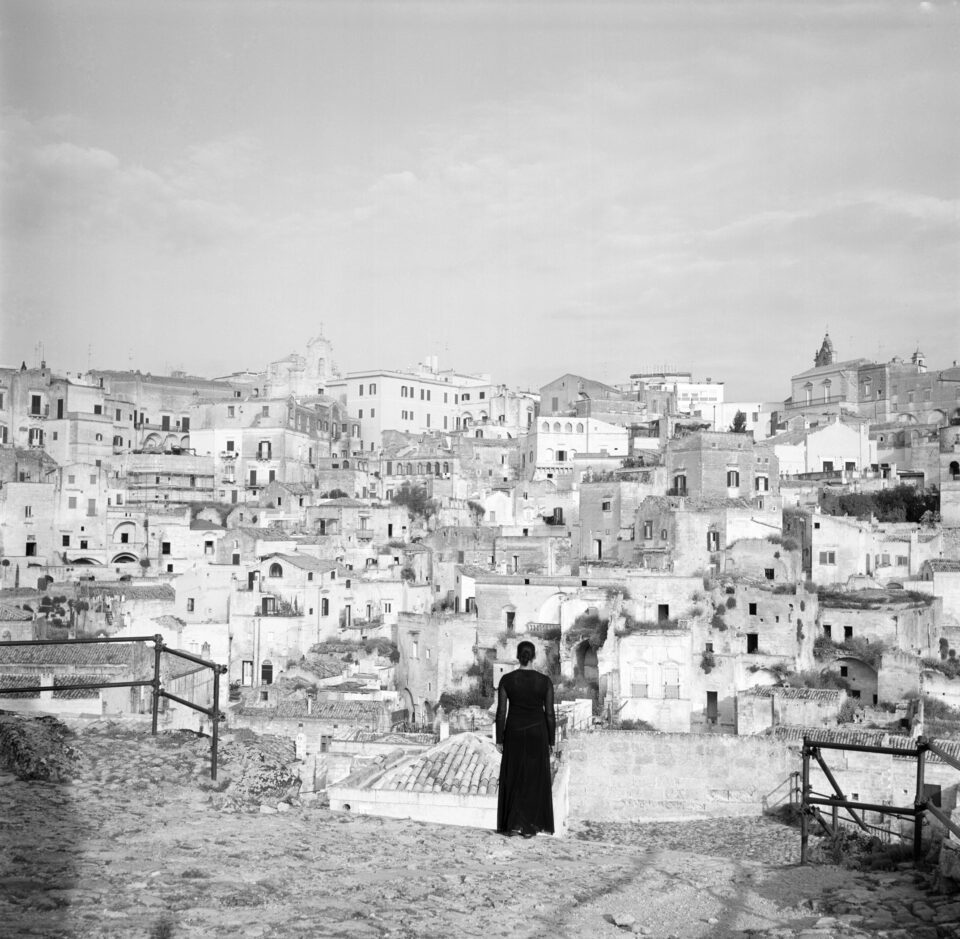 A keynote talk with Weems accompanies the opening of the exhibition, offering a chance to listen to the artist first-hand on Friday 23 June at Frobisher Auditorium 1. This is alongside a varied and exciting schedule of events such as The Films of Camille Billops and James Hatch (17-24 August) and Carrie Mae Weems Young People Project (21 June – 16 July). Over the course of her career, Weems has taken a provocative and life-affirming approach to image making with a staunch opposition to all forms of oppression. This retrospective is a testament to her lifelong commitment to radical social change.
---
Barbican Art Gallery: Carrie Mae Weems. Reflections | 22 June – 3 September
Words: Diana Bestwish Tetteh
---
Image Credits:
All images: Untitled (Woman Standing Alone) from Kitchen Table Series, 1990 © Carrie Mae Weems Courtesy of the artist, Jack Shainman Gallery, New York / Galerie Barbara Thumm, Berlin. The Louvre from Museums, 2006 © Carrie Mae Weems Courtesy of the artist, Jack Shainman Gallery, New York / Galerie Barbara Thumm, Berlin. Untitled (Woman and Daughter with Make Up) from Kitchen Table Series, 1990 © Carrie Mae Weems Courtesy of the artist, Jack Shainman Gallery, New York / Galerie Barbara Thumm, Berlin. The Edge of Time — Ancient Rome from Roaming, 2006 © Carrie Mae Weems Courtesy of the artist, Jack Shainman Gallery, New York / Galerie Barbara Thumm, Berlin.
The post Changing the Narrative appeared first on Aesthetica Magazine.