The 24th February 2023 marked one year since the Russian Federation's unprovoked invasion of Ukraine. It is estimated that five million people have been internally displacement, alongside over eight million refugees across Europe. Reverberations of the ongoing conflict are felt worldwide. During an address on 9 February 2023, President of the European Parliament Roberta Metsola told Ukrainian President Volodymyr Zelenskyy: "We understand that you are fighting not only for your values, but for all of ours."
Questions of territories, socio-economic tensions and environmental crisis are evident in the 13th edition of Circulation(s), which brings together emerging photographers from across Europe. Twenty seven artists of 14 nationalities record everyday challenges that face modern-day society, focusing on moments of resilience and unity. Anna Szkoda (b. 1982), for example, blends fiction and reality to restage a German criminal law case study from the 1980s. In the "Sirius case," a young man who claims to be from the brightest star in the galaxy attempts to deceive a woman into sacrificing her human body to join him in outer space. Cinematic images of starry skies and suburban lawns illustrate how photography has become an accomplice to misinformation, non-truths and disillusion.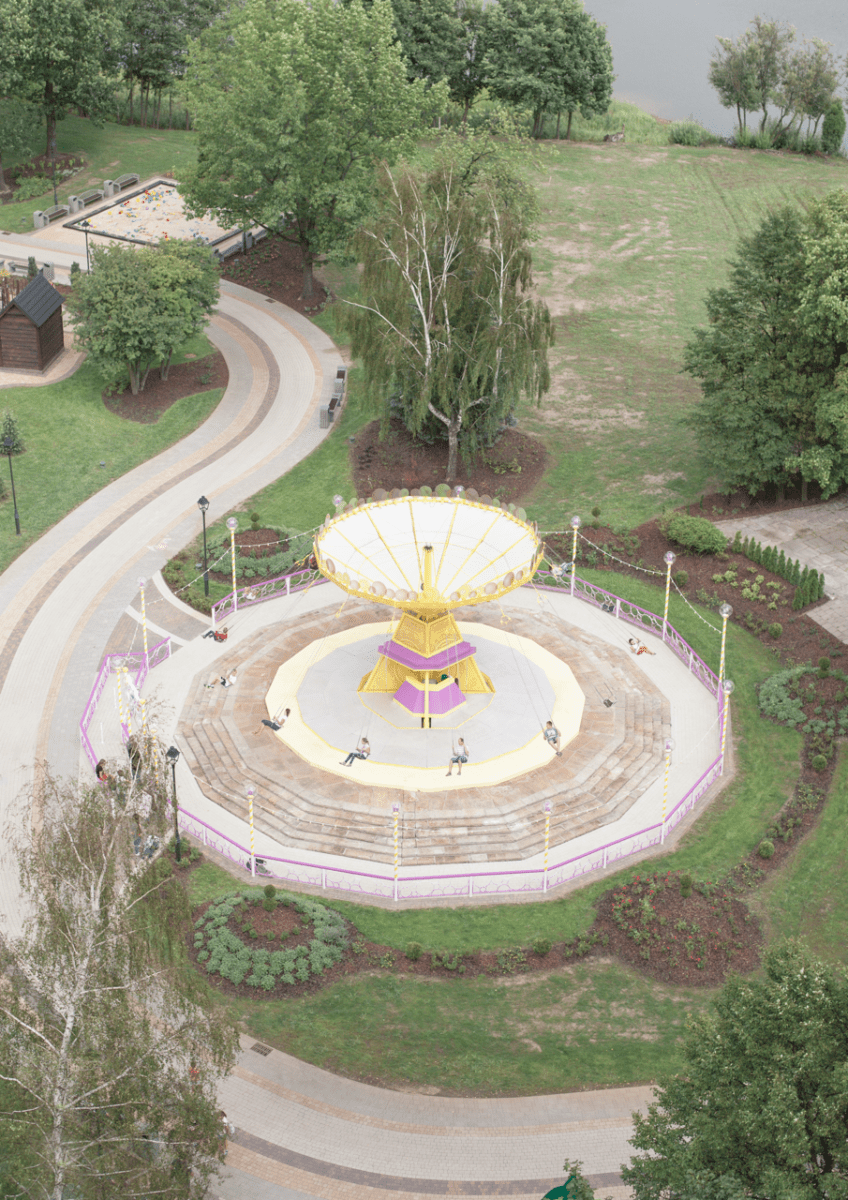 The 2023 festival also takes a closer look at the creative outputs from Bulgaria – showcasing experimental visions that enrich understandings of the country's history, landscape and traditions. Martin Atanasov (b. 1991) uses collage to dismantle the legacy of Soviet-era symbolism and architecture. Cold, concrete buildings are layered with grinning military figures, whilst Brutalist monuments are transformed into arenas for dance, disco and togetherness. Elsewhere, Netherlands-based Hristina Tasheva (b. 1976) combines archive images with illustration to reflect on hostility towards migrants and refugees. "As a Bulgarian immigrant in Western Europe, I know how important the local population's hospitality is to newcomers," the artist shares. "So, I felt rather indignant when my home country let nationalist groups expel Muslim refugees." The series echoes a tussle between nationalism and diversity in Europe, which is negotiated throughout this year's showcase. The next generation push beyond the boundaries of geography to demonstrate how art can facilitate new perspectives for a better world.
---
CIRCULATION(S)
The Centquatre-Paris | Until 21 May
Words: Saffron Ward
---
Image Credits:
1. Cynthia Mai Ammann, Floating View
2. Anna Szkoda, Sirius © Anna SZKODA
3. Anna Szkoda, Sirius © Anna SZKODA
The post Collective Documentary appeared first on Aesthetica Magazine.