In 1804, Haiti overthrew French colonial control and became the world's frst independent Carribbean state and Black-led republic. However, it was forced to pay reparations to former slaveholders and, according to the Institute for Justice and Democracy in Haiti, only cleared its "independence debt" in 1947. Economic hardship and political unrest have continued into recent years – in 2021, the country recorded the lowest Global National Income in Latin America and the Caribbean.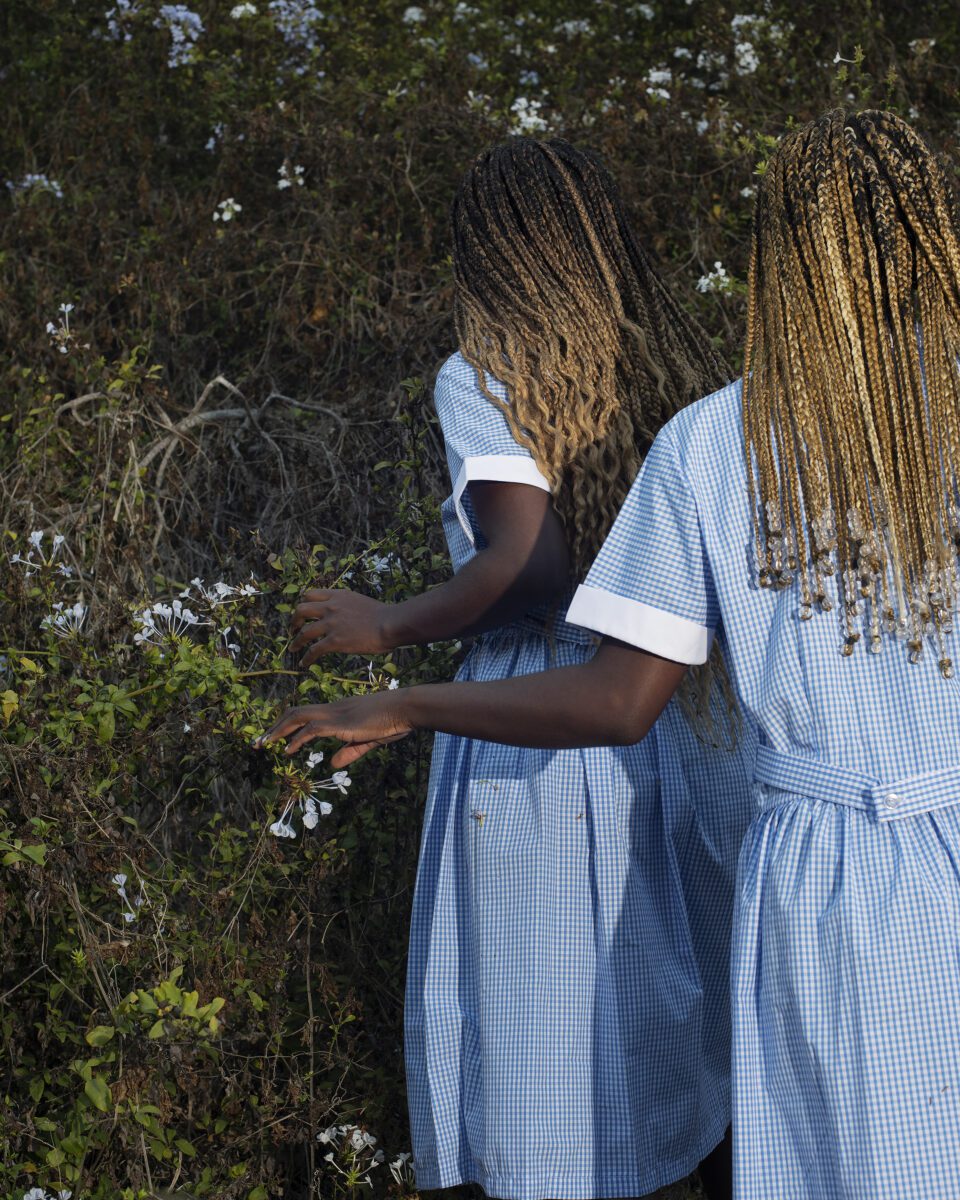 Haitian-born artist Widline Cadet (b. 1992) migrated to New York at the age of 10 to join her mother. Despite growing up in the USA, she was curious about her heritage. Works such as (Never) as I Was (2021) chart ancestral and intergenerational feelings. Subjects expand to include people on the street, drawing a concurrent line between past and present selves. Cadet says: "That was how strangers entered my work; not as strangers, but as people I imagined I already knew." Figures manifest as body doubles – girls in gingham dresses bend toward matching tablecloths, as their limbs are cloned. The effect approaches an optical illusion, encouraging viewers to question perceptions.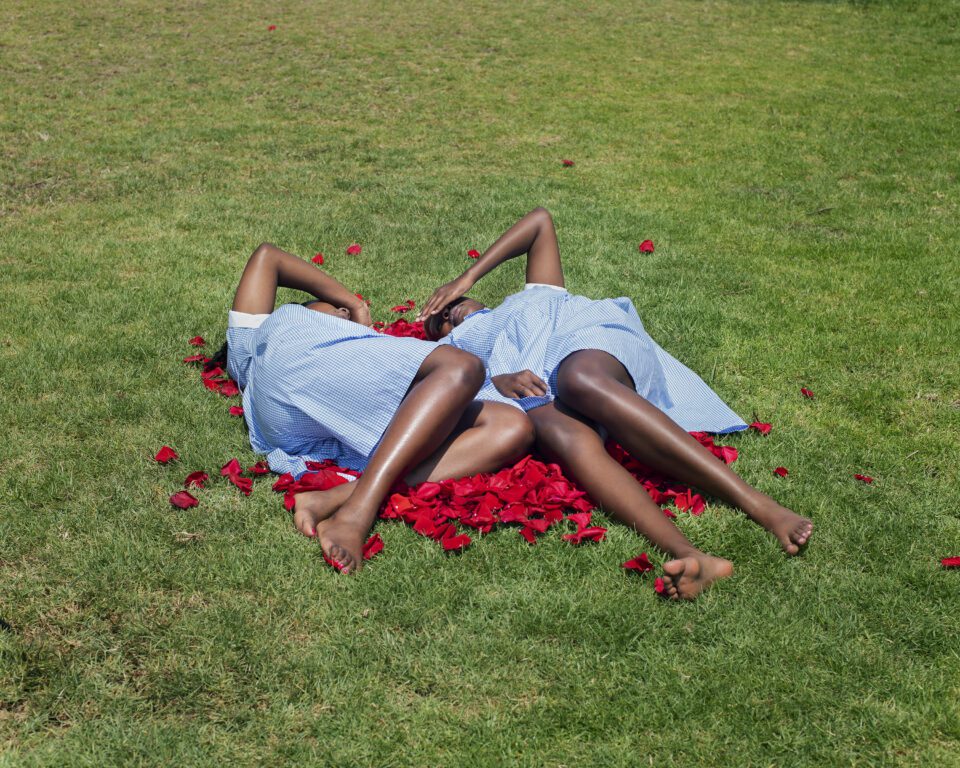 Photographs engage in "critical fabulation," a term used by African American cultural history professor Saidiya Hartman, Columbia University, to describe the combination of historical and archival research. Cadet reflects on this in Take This With You, as compassionate narratives and moments of care replace "the violence of the archive." The result is a vivid and impactful exhibition, forging a link between the body, history and space.
---
Widline Cadet: Take This with You
Huis Marseille, Amsterdam | 24 June – 22 October
Words: Chloe Elliott
---
Image Credits:
1. Widline Cadet, Nou Fè Pati, Nou Se, Nou Anvi (We Belong, We be, We Long), (2020).
2. Widline Cadet, Nan Ou, Mwen Fèt Ankò (In You, I'm Born Again), (2021).
3. Widline Cadet, Si Ou Ta Dwe Bliye Wout Lakay Ou (Lè Tout Limyè Yo Etenn) (Should You Forget Your Way Home (When All The Lights Go Off), (2021).
4. Widline Cadet, Nan Letènite (In Eternity), (2021).
The post The Self Reimagined appeared first on Aesthetica Magazine.